Android Auto Wireless goes live - but there's a catch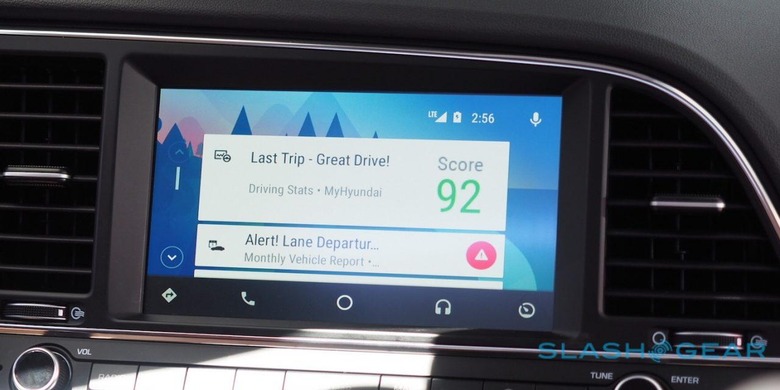 Android Auto Wireless support has quietly been enabled, with Google now allowing Pixel and Nexus phones to cut the cord with compatible in-car infotainment systems. The update means that you'll no longer need to plug your smartphone in with a cable in order to see Android's car-specific, safer-to-use interface on the dashboard.
Android Auto was launched back in March 2015, as a way to mirror apps and features from an Android smartphone to the display and speakers installed in a car. Like Apple CarPlay, it uses a more finger-friendly interface designed to be less fiddly while driving. However, at launch it needed a USB cable to link the phone to the vehicle.
That's changing now, assuming you have the right phone – and the right head unit. For the moment, there are only six handsets which officially support Android Auto Wireless, all of which are from Google itself. That includes the latest Pixel 2 and Pixel 2 XL, their predecessors the Pixel and Pixel XL, and finally the Nexus 5X and Nexus 6P.
Each must be running Android 8.0 Oreo or later, and have the Android Auto app version 3.1 or later. You'll also need a USB cable for the initial setup, Google points out, Android Police spotted.
"For non-Google devices, we are actively working with phone manufacturers on adding software compatibility and hope to share more updates soon," Lawrence, a member of the Android Auto team, confirmed in the user community support forums. That, however, is not the only limiting factor. You'll also need a head unit that supports the new connectivity type.
At the moment, though, if you bought one of the new vehicles that comes with Android Auto support for their native infotainment systems, you shouldn't expect that to start working without the cord. Right now, indeed, only head units from JVC and Kenwood are compatible with Android Auto Wireless. According to the Android Auto team, it expects more products "to roll out throughout the year," though it's unclear whether it's possible for existing systems to be retroactively updated with support.
Availability of wireless Apple CarPlay, meanwhile, began hitting the market last year, though it's still a relative rarity in new vehicles. As with Android Auto Wireless, it allows users of Apple's iPhone to beam a customized interface to the vehicle's displays, and interact with Siri and the UI with the car's own touchscreen, navigation dials, and built-in microphone. Aftermarket head units are available – we reviewed the Alpine iLX-107, for instance, which has wireless CarPlay support – though still in relatively short supply.