Google Assistant is everywhere at CES 2018, including inside cars. Google has announced that its AI-powered personal assistant is now available on the automobile incarnation of Android. This has encouraged partners, particularly multimedia receiver makers like JVC KENWOOD to wholeheartedly embrace Android Auto in their lineup this year. Especially since Android Auto now also supports a much awaited feature: wireless connection with smartphones.
Google actually already teased wireless Android Auto back in May last year, but, like everything about the platform itself, things have gone somewhat silent. Although it didn't take center stage the way Google Assistant did, Android Auto is making its presence felt in Las Vegas as well. With a little help from JVC KENWOOD.
The DVD-equipped KW-V940BW and the mech-less KM-M845BW work with both Apple CarPlay and Android Auto. With CarPlay, however, users are limited to connecting their compatible iPhone or iPad through cables only. With Android Auto, users will have the choice of the USB cable or a more convenient Wi-Fi link. With the latter, users, especially drivers, can safely keep their phones in their pockets or bags, reducing the temptation to operate the device while driving.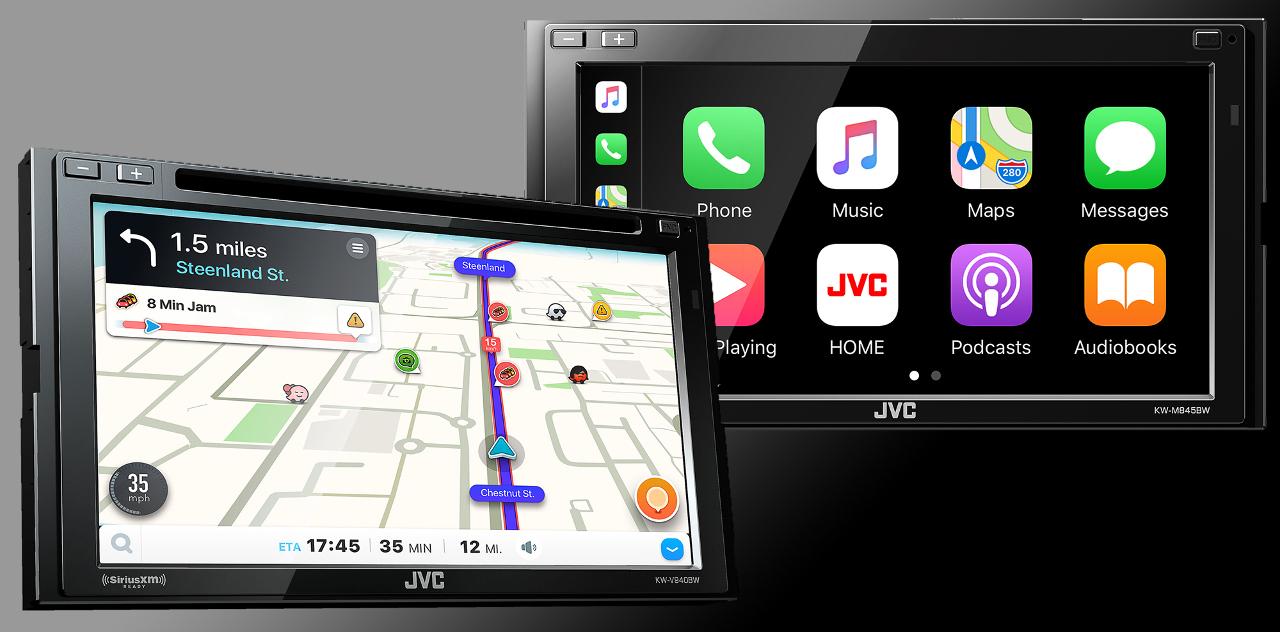 In addition to wireless Android Auto, the new multimedia receivers also boast of a new WebLink feature. This allows select smartphone apps, like Waze, YouTube, Yelp, or NextRadio, to be displayed on the receiver screen and used like they would be on a phone or tablet. WebLink works whether the phone is connected with wires or without.
The two new JVC KENWOOD receivers, just the first of the 2018 lineup, feature a 6.8-inch screen that can be adjusted to the desired viewing angle. The receiver can also be controlled to some extent from a mobile device using the JVC Remote app. The KW-V940BW will retail for $699.96 while the KW-M845BW will sell for $599.95.