Android Auto is getting a slick new interface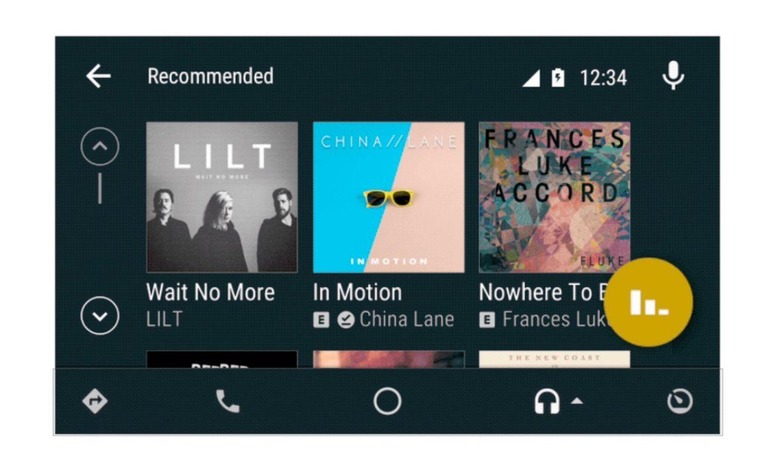 Android Auto is about to get better looking and easier to use, cutting down on driver distraction in the car while putting your favorite media at easier reach. The in-car smartphone projection system is being updated at Google I/O 2018, complete with new UIs for third-party apps and smarter messaging.
Like Apple CarPlay, Android Auto takes a smartphone connected to a compatible car infotainment system and projects a cleaned-up, easier to use interface onto the dashboard. Google has always been more comfortable with allowing third-party apps into its car UI than Apple – the latter still not allowing the App Store onto CarPlay – but it has fairly strict guidelines as to how that software should look and be controlled.
Its theory is that, by keeping the interface relatively standardized in terms of layout, drivers won't need to go hunting for controls. The visual templates Google uses for that are getting a revamp, with media apps in particular having a refresh this year. Browsable content, for example, is being put to the fore as soon as you open a media app, with sizable album art that makes it easier to select.
If your song or album of choice isn't right there in the initial carousel, meanwhile, there are new improvements to media search. Media apps can now directly integrate their results into Android Auto, which should serve up related music to what drivers are currently listening to. If you're a Spotify user, for instance, you might see a "More like this on Spotify" option show up with tracks similar to the one currently playing.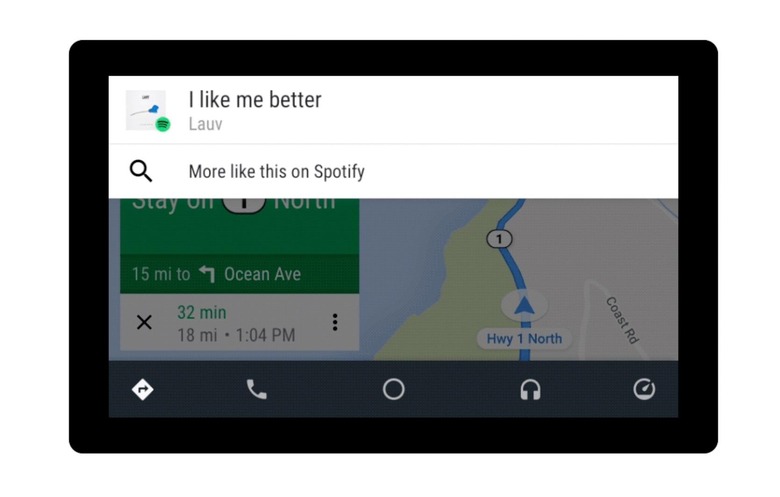 Then there's messaging. Android Auto is gaining support for group messaging and RCS, using the Google Assistant as the interface. That means voice dictation and text-to-speech.
Google's focus isn't just on Android Auto as a tethered interface for phones, however. Also at I/O 2018 this week the company is showing off the latest fruits of its collaboration with car company Volvo. That is working on the next generation of its own infotainment platform, which will be based on Android.
Volvo announced the transition at I/O 2017, along with Audio. However, the Swedes are getting ahead of the curve by opening the door to greater integration of Google apps and services. Google Maps and the Google Assistant will be preloaded, for instance, while drivers will also get to access the Google Play Store – presumably while the car is parked – for thousands more dashboard-friendly apps.
Volvo's next-gen infotainment system won't be arriving in dealerships for another couple of years, though, but this new Android Auto interface has an ETA that's a whole lot nearer. Google is working with iHeartRadio, Pandora, Pocket Casts, Spotify, Telegram, and WhatsApp for its I/O demos of the new Android Auto this week, as well as its own app teams.