Android 7.0 Nougat images appear for Nexus 9, Pixel C, Nexus Player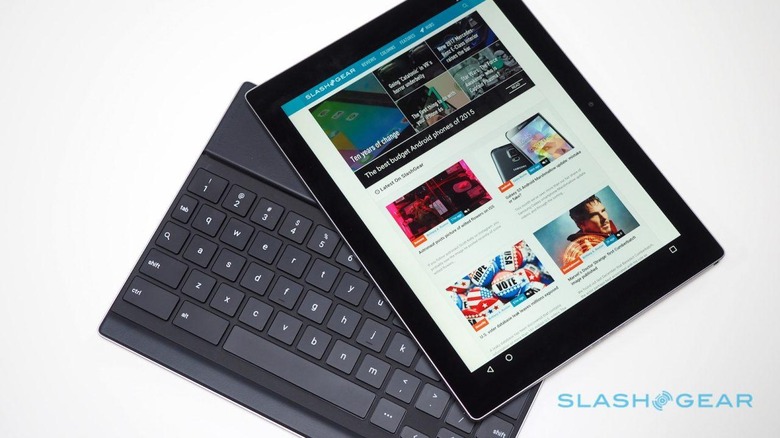 In case you haven't heard the news, Android 7.0 Nougat released yesterday. The news is even better for owners of current Nexus devices, as they're first on the list to receive over-the-air updates to the latest version of Android. However, like previous releases, we're expecting the OTA roll out to take as long as a couple of weeks, so eager Nexus owners may not get the update right away. For those who prefer their gratification to come sooner rather than later, you'll be pleased to know that Google has started posting Nougat images for a handful of Nexus devices.
Before you get too excited, however, we should note that Nougat images aren't yet available for all of the Nexus devices that Android 7.0 will eventually come to. Google has only posted images for the WiFi Nexus 9, Pixel C, and the Nexus Player, so those of you with a Nexus 6, 6p, 5x, or LTE Pixel C will have to wait a bit longer to get in on the action.
Google is offering up both factory and OTA images this time around, and there's a distinct difference between the two. If you choose to install the factory images, it will wipe all of the data on your device – not bad if you want a fresh start with Android Nougat, but not the right option for those who want to preserve the items on their devices. Those people should instead go for the OTA images, as those will update your OS as if you had received Nougat over-the-air, leaving your apps, pictures, and whatever else you have stored on your device intact.
Both manual installation methods are a little more complex than simply agreeing to apply an OTA update, but Google has offered up instructions for both. Still, if you can wait for Nougat to arrive, that's probably what should do, as there's less potential for error by simply applying the OTA update when it's pushed to your device. If you don't mind getting your hands a little dirty, though, you can find the images through the source links below.
VIA: Ars Technica
SOURCE: Factory Images, OTA Images