After a bit of speculation and waiting, Google has finally given official word about the Android 5.1 update. Although it's a slightly bigger version bump than the maintenance releases, this upgrade isn't as spectacular as initially believed. That or Google is keeping things under wraps, leaving some treasures for us to discover on our own. That said, there are still a good number of changes in 5.1 that will appeal to both OEMs and users whatever the tier, from emerging markets to more seasoned ones.
First up is support for more than one SIM card. Now, this might sound strange since a lot of devices, especially in markets like Asia and some parts of Europe, already sport dual SIM card slots. Now, however, the feature is baked into Android itself and OEMs as well as ROM makers don't need to do the heavy lifting themselves.
On the other end of the spectrum, Android 5.1 now supports HD Voice, giving even clearer and crisper voice calls over Internet lines. That said, this feature does have a few requirements. First is that HD Voice only happens between two devices both running Android 5.1, which, at the moment, is practically limited to some, not all, of the Nexus line. Second, it requires carrier support naturally, and Google only names T-Mobile and Verizon.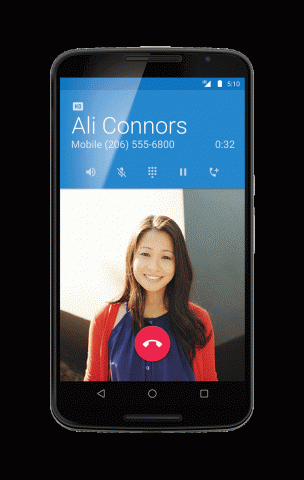 Google also adds a new Device Protection mode which keeps your phone locked in case of loss or theft and remains locked even when a new owner, or the thief, tries to reset it. The only way to unlock the phone would be to enter your Google account credentials, which the thief hopefully hasn't gotten hold of. Device Protection will only be available on new devices that ship with Android 5.1 out of the box or on the Nexus 6 and the Nexus 9. This could very well be Google's replacement for full device encryption which it has temporarily backed out of for performance reasons.
Right now, Android 5.1 is available as factory images for the Nexus 5, Nexus 7 (2012) Wi-Fi model (nakasi/grouper), and the Nexus 10, with corresponding binaries. On the other hand, T-Mobile has already put up pages for its Nexus 5, Nexus 4, and Nexus 7 2013 devices, with the update rolling out to subscribers soon.