Android 5.0 Jelly Bean Tipped For Q2 2012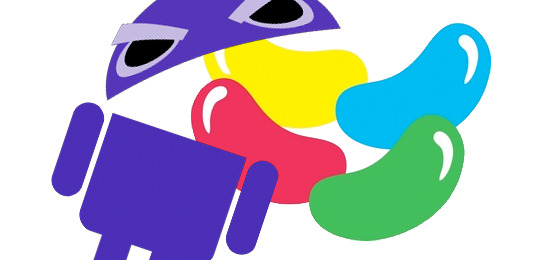 Android 5.0 Jelly Bean may arrive as early as Q2 2012, supply chain sources claim, with Google apparently integrating Chrome OS functionality for dual-boot tablets and netbooks. Those aren't the search giant's only dual-OS ambitions, however; insiders tell DigiTimes that Google is pushing Android 5.0 and Windows 8 hybrids to its manufacturing partners, for notebooks, netbooks and tablets that offer the best of both platforms.
Although Google is yet to comment significantly on whether Ice Cream Sandwich has met its expectations in the market, it's clear that Android 4.0 is yet to gain a significant foothold. According to Google's own stats, as of February 1 2012 only 1-percent of devices were running ICS, with the majority still on Android 2.3.x Gingerbread.
The dual-booting Android 5.0 Jelly Bean and Windows 8 machines will be able to hot-swap between the two platforms, the sources indicate, rather than demanding a reboot each time. That would give users the opportunity to use Android for its web-centric functionality and speed, while switching to Windows would offer the various legacy and business apps many users still demand. Update: It's worth remembering that Microsoft's Windows 8 hardware requirements apparently block second OS installation on ARM-based PCs by users, thanks to a locked Secure Boot system, though it's unclear whether OEMs are permitted to do so before the hardware leaves the factory. [Thanks Richard!]
Google is supposedly seeing Android 5.0 as a second chance at the notebook and netbook markets, Chrome OS failing to grab attention as expected, though the tipsters warn that the response to Ice Cream Sandwich has left some partners "conservative" about the new platform.
Part of Google's challenge is encouraging timely OS updates among vendors. Motorola revealed its timescale for upgrading US Android devices yesterday, with most not expected to see Ice Cream Sandwich until Q3 2012 or later.