Android 4.3 leaks for Samsung Galaxy S 4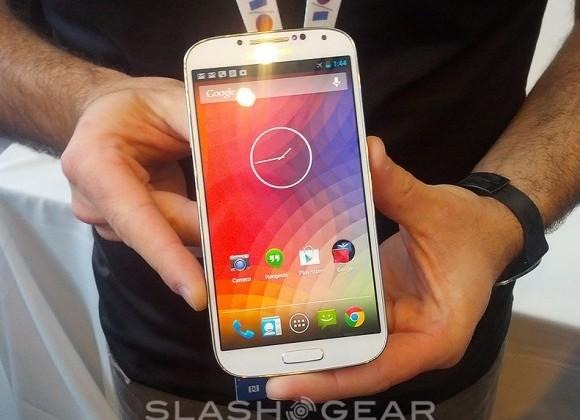 Android 4.3 has been caught in the wild and already released as an early build, after being spotted running on a Samsung Galaxy S 4 Google Edition. The upcoming OS, still yet to be officially confirmed by Google itself but here still called Jelly Bean, has leaked to SamMobile, where it's described as "fully functional" without "a single thing that isn't working".
That's on the regular Samsung Galaxy S 4 (GT-I9505), rather than the GT-I9505G variant Google is selling directly to consumers as of this week. According to SamMobile – which had earlier shared screenshots of Android 4.3 running on the Google Edition – the ROM is completely unchanged from how their source supplied it, requiring no modifications to work on the more commonly available variant.
Of course, installing any unofficial ROM – even one believed to come from Google itself – comes with some dangers. Biggest is the fact that flashing it will void your warranty, so don't go running to Samsung if you want a taste of early software but inadvertently brick your phone in the process.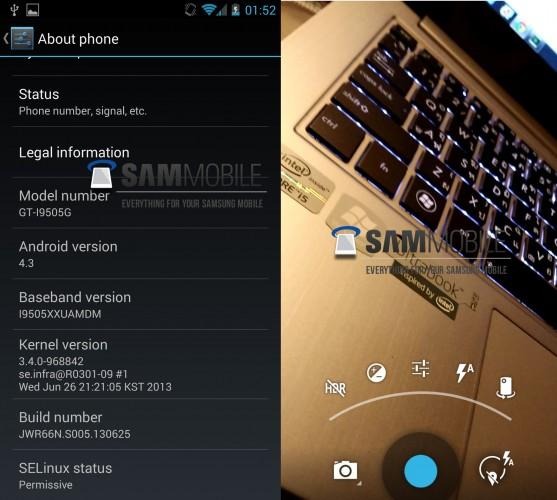 To load it, you'll need to copy the ROM to the phone and then trigger recovery mode, which is accessed by hitting power + volume up + home simultaneously during boot. The Galaxy S 4 will need to go through a factory reset, too, and then be flashed with the Google Play Edition ROM. In short, it's not the sort of thing a casual user should attempt.
It's also worth noting that early feedback from those brave enough to try it is that there aren't any obvious tweaks or improvements as a result. The camera UI has changed slightly, but there aren't the big feature additions – at least, not instantly noticeable – that we've seen in previous versions of the OS. Some of the more buried UI has been modified, users report, but don't expect massive changes.