Android 4.1 Jelly Bean headed for Google I/O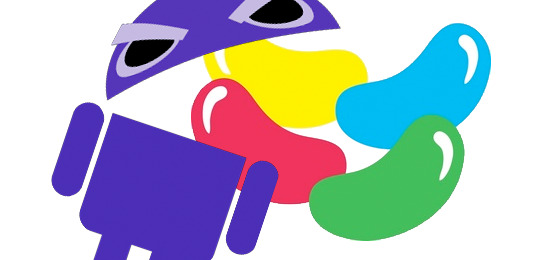 This week one purchase on the Google Play store for hardware has suddenly become all the rage: the HSPA+ version of the Galaxy Nexus, complete with an upgrade to Android 4.1 Jelly Bean in the works. That's what the device's description reads, anyway, and with Google I/O less than a week away, we're fully prepared to call it as well: a whole new update for Android is headed our way just one year after Ice Cream Sandwich was first introduced.
The device listing in the Google Play store brings up "Galaxy Nexus HSPA+ – The latest smartphone from Google, soon the first phone with Android 4.1 Jelly..." but does not allow for any sort of expansion on that phrase. Likely what's happened is that the update to the store was accidentally pushed or was part of a cache that wasn't supposed to appear quite yet – one week early, essentially. If this does all end up being a legitimate early leak sort of blunder, it is a positive sign that the Galaxy Nexus is set to receive said update right out of the box.
ALSO: Android Community informs us that there's a bit of a "frosted" look to this update, as seen here: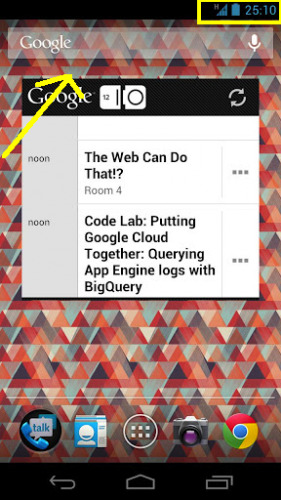 The listing for this Galaxy Nexus of the future also has that frosted look, but it's tiny! So get your magnifying glasses out:
As far as everything else we've got on out plate for Google I/O next week: the sky's the limit! We've heard of Chrome updates and devices, a brand new Android tablet that'll cost less than $250 USD yet contains the NVIDIA Tegra 3 quad-core processor, and one whole heck of a lot more! Of course everything that's turned up so far has just been a rumor, but it definitely is that time again: time to dream!
Have a peek at our timeline below on all things Jelly Bean and let us know how likely you think it is that this update will be popping up within the next seven days.