Android 4.0 Ice Cream Sandwich ported to Nexus S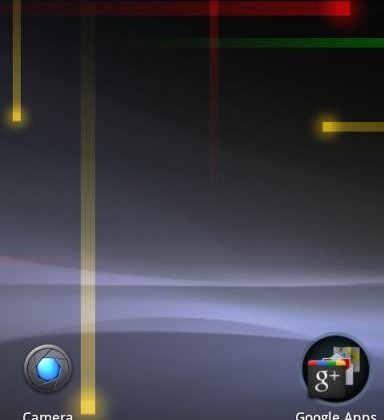 It appears that the folks at XDA Developers Forum have gotten a radically early port of the newest and still unreleased version of Android, that being 4.0, aka Ice Cream Sandwich, working on the Samsung Nexus S. It makes sense that this would be the first device to get the newest Android working since it is the second-newest Google hero device having been released with Android 2.3 Gingerbread back quite a few months ago. Now that the Samsung Galaxy Nexus has been announced and Ice Cream Sandwich is officially heading to the wild, it's been caught early via the released-to-developers SDK environment and converted to a working ROM by no less than a couple of intrepid developers hacking away all night.
You can access the build (if you dare) by heading to the XDA Developers Forum thread where you'll be given a few directions for use as well. There are both original Nexus S and Nexus S 4G builds out there, make sure you get the right one, and BE careful. This is a hack, and that means the possibility of busting your device all to kingdom come. You'll need to ROOT and have an environment ready for flashing a ROM. If you have no idea what that means, probably you should just skip it and wait for the official update coming from your carrier.
While this update is not entirely complete, (there are a few icons, Face Unlock, and some other feature still missing,) this does once again show the tenacity of Android developers and their intrepid will to get the best and/or most updated system working on their devices each and every day of the year. To have a peek at how this ROM is looking, check out the screenshots provided by HAKA above and below. To have a peek at how the complete version of Ice Cream Sandwich is working, have a look at our own Ice Cream Sandwich hands-on video from Hong Kong, plus check out our Android 4.0 Ice Cream Sandwich / Galaxy Nexus Launch Wrap-up for all the details!
Android 4.0 Ice Cream Sandwich hands-on
Let us know how it goes!