Ice Cream Sandwich (Android 4.0) Hands-on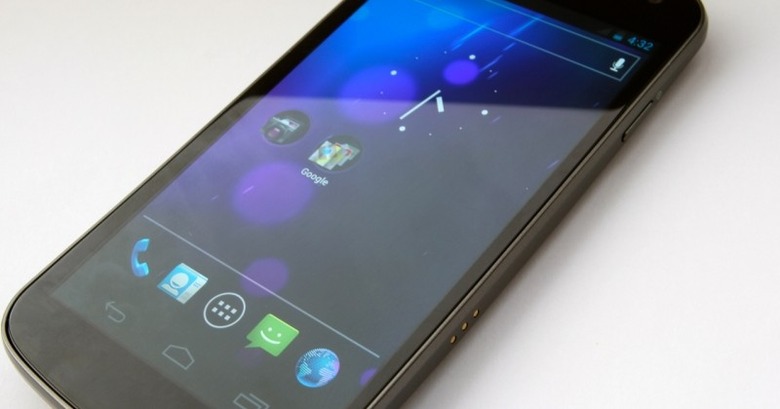 Android is now three years old, and with v4.0 Ice Cream Sandwich Google has given it perhaps the biggest update yet. With elements pulled in from Gingerbread and Honeycomb, ICS also has plenty of new functionality debuting on the Samsung Galaxy Nexus. We've spent some hands-on time with Android 4.0 on the new Nexus, so check out our first impressions after the cut.
The big takeaway is how consistent Android feels in this 4.0 release. Google has obviously worked hard to not only introduce new features but bring the older functionality up to speed so that everything fits together seamlessly, addressing a common criticism by iOS users that Android can feel piecemeal. The Roboto font looks great on the Galaxy Nexus' high-res display, and the animations shown in page transitions and when you tap on-screen icons like the new virtual buttons for home, back and menu are eye-catching enough to be interesting but not so involved as to slow the overall experience down.
Honeycomb's recent apps switcher has been brought along, now boosted with a side-flick gesture that removes software from the list (but doesn't necessarily stop it running in the background; that's still left for the OS to manage); that side-swiping also navigates between similar screens in apps, such as moving through messages in your email inbox, while the flick-to-dismiss gesture can also be used to pare down Notifications in the pull-down. iOS 5 had borrowed some of Android's previous system in its new Notifications Center, but Ice Cream Sandwich skips ahead with support for contact photos in the pull-down as well as control over individual notification dismissal. There's also a new multimedia control pane that shows there if you have music playing in the background, minimizing the amount of jumping around you have to do, and you can usefully peek at the latest notifications from the lock screen.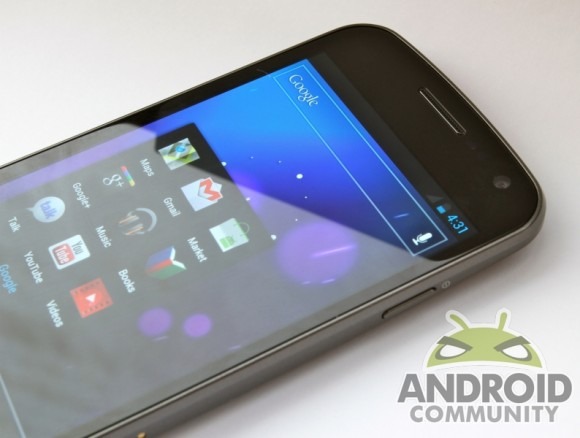 The homescreen is more flexible now, with similar widgets to Honeycomb but resizable in Ice Cream Sandwich. Rather than just a selection of different sizes, you can now pull widgets to expand them, useful for showing more of your inbox or calendar. iOS' folder creation system – dragging and dropping icons on top of each other to quickly create a new folder – now appears in Android 4.0, and you can reorganize icons within that folder as well as pin it to the favorites tray at the bottom. Both apps and speed-dials can be put in folders.
The iPhone 4S has Siri, while Android sticks with its existing voice control system – now supercharged for real-time dictation. Rather than speaking, waiting and then watching a block of text appear, you can now see your words appear in real-time, including dictating smiley faces. It was hard going fighting the background noise at the demo center here to get an accurate impression of how well it all works, so that will have to wait until the full review. Still, it gave us a chance to try the new text control tools for the onscreen keyboard – like tapping a word for the in-line spellcheck – a system which works well. Cut/copy/paste has been boosted with the ability to drag highlighted text around the page.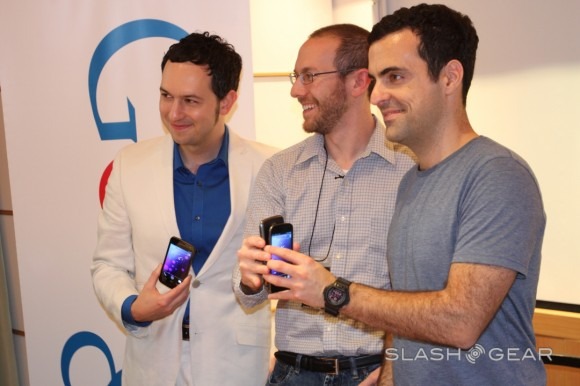 Android Beam is the other big, eye-catching feature, Google using NFC to transfer webpage links, Android Market listings, YouTube links, people cards and more. NFC's promise has always been about simplicity, and Ice Cream Sandwich delivers: hold two Galaxy Nexus phones back to back and, if the app you're in supports Beam then a dialog automatically pops up to send the information. Tap the display and it shoots across – it's easy to do even if you're not looking at the screen. Sensibly Google has bundled the Android Beam APIs with the 4.0 SDK, available now, so third-party apps will be able to join in, something which could well have more of an impact on NFC adoption than mobile payments.
Ice Cream Sandwich hands-on demo
[vms 4b1be110b7bf70c8362d]
Android's browser has been reworked, now supporting up to 16 simultaneous tabs navigated between using the same UI as for the app switcher. A side-swipe shuts down an unwanted tab. Bookmarks are pulled across from Chrome on your desktop, but more useful is the new "Request Desktop Site" option in the menu which attempts to pull in the full webpage rather than the default mobile version many sites serve up. It's a big improvement on trying to dig around a site's page for an often well hidden option for the full site, and worked well on the test pages we tried it with. There are also new incognito mode options and the ability to see the most visited pages, as well as an offline page save so that you can come back to a site – images and all – even without a connection.
Google's Face Unlock system for the homescreen obviously depends on your registering your face with the 1.3-megapixel front camera, but in the demos we've been shown it works well. If it can't recognize you – we'll have to wait until review samples arrive to see quite how often that happens – the regular gesture/pin unlock options are available too.
As for the main camera, that gets a new app which loads almost instantaneously and is capable of shooting off frame after frame faster than we could hold the Galaxy Nexus steady. Instant upload to Google+ is obviously supported – the social networking app comes preloaded in Ice Cream Sandwich – and features you'd previously have looked to a third-party app for, like Hipstamatic effects, red-eye reduction and cropping/rotating, can all be done within the native Camera/Gallery apps. The latter has had a makeover too, with more emphasis on preview thumbnails and less on unnecessary animation; it's a little like Windows Phone in places, but that's no bad thing.
iPhone 4S vs Galaxy Nexus camera speedtest:
[vms f74f3c285b3f6d57958d]
Video, meanwhile, supports 1080p HD from the Galaxy Nexus' 5-megapixel optics, and adds continuous autofocus during recording along with the ability to zoom. Timelapse recording is also supported natively, another app you won't need to download. Most useful is likely to be the ability to capture photos while simultaneously recording video, which works well.
Core Android apps like Gmail and Calendar have been refreshed in Android 4.0, with offline search for your email a particularly neat addition. By default it's set to maintain an offline index of the past 30 days, but you can alter that depending on how many or few you'd like access to. We were able to turn off all connectivity and still search through old messages with no problems. The Gmail UI is new, too, with the higher-resolution Galaxy Nexus display being used to show more of a preview of each message in the inbox, and then the side-swipe gesture coming into play to flick between emails once you're reading. That, and the new options bar with instant access to labels, make triaging a busy inbox straightforward, though we'd still like to see a universal inbox option added. Voice messages, meanwhile, now show up in the recent calls list, as long as you're using Google Voice, and you can speed up or slow down playback.
While Android phones have not necessarily always offered the best battery life, Google has always delivered the best tools for monitoring power usage. That focus has carried over to data usage in Ice Cream Sandwich, with the ability to track and limit what's using mobile data and when. As with power there's a simple graph showing your consumption, though with a predicted data use trajectory for the rest of the month rather than an estimate of what runtime you have left. Pull down a capping line and you can set a warning alert for if you exceed, say, 1.5GB each month; optionally you can have the phone lock down mobile data altogether after that point, great if you're roaming internationally and only have a limited amount of data before facing extortionate per-MB fees.
Stats-hounds will love the granularity on offer, with the ability to zoom in on a specific part of your historic use and see which apps have been using what data. There's differentiation between foreground and background data use, too, which is great to see what's been quietly chomping away at your bundle, and you can block background data use on a per app basis.
The best aspect of Android 4.0 is how it all sits together. Google's smartphone OS has always been more flexible than rivals, but it's also felt more ramshackle: sacrificing some consistency along the way. Ice Cream Sandwich doesn't fix that completely, though it's a big improvement on what we've seen before. Integration of multiple third-party services, like Facebook, Twitter and the like, is handled with zero fuss and in a way that appears seamless. Google is still polishing the release build, and so there was some performance jerkiness at times, but when it moved fast it simply flew on the Galaxy Nexus' 1.2GHz dual-core.
Google couldn't say when other devices might get Ice Cream Sandwich upgrades, so it seems the only way – for the moment, anyway – will be grabbing a Samsung Galaxy Nexus when it hits shelves in November. From what we've seen today, of both Samsung's hardware and Google's software, that's something we're very much looking forward to.
Galaxy Nexus Hands-on:
[vms 55018e2a459517fdb40e]