Android 2.0 HTC Hero firmware not due until March?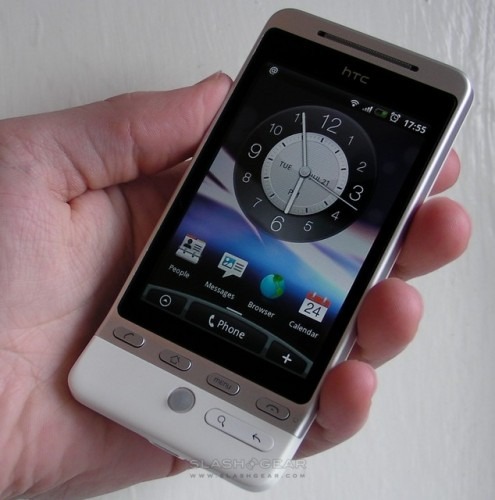 HTC Hero owners have been eagerly anticipating the promised Android 2.x update for their handsets, but according to the latest information it seems there's a little while longer to go yet.  According to a comment from a member of Irish carrier Meteor's support team, HTC don't expect an Android 2.0 firmware update to be released until March 2010.
Hi all,

Sorry for the delay in response here. I had posted on another thread announcing the launch of version 2.0, so when I heard that this may be being skipped to go straight to 2.1, I went to do a little more investigating.

We've been in contact with HTC and they have said that version 2.0 will be available in and around March of this year. HTC sense UI will be tightly integrated with Android 2.0, as with other versions of the software. Because of this new versions of the software take a while to develop. As for 2.1 this would also need to be developed and there is no update on this.

Sorry if there was any confusion here and if I hear any more on this I'll make sure to let you all know.

Hope this helps

Glynn

Meteor talk to us
According to the Meteor employee, the delay is because of the work involved with making HTC Sense compatible with the newer versions of Android.  As for the Android 2.1 update we heard about, that's apparently even further away down the pipeline.
[via Android Community]