Android 10 released [UPDATE 2: Pixel today!]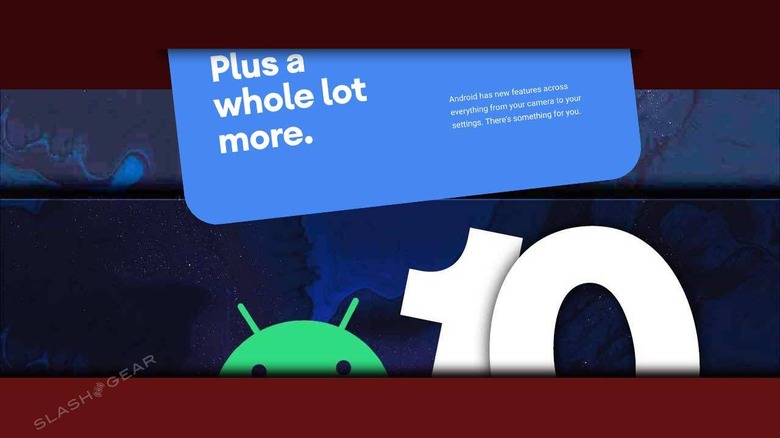 Documentation for Android 10 (aka Android Q) was released today to the public, signaling an imminent release of the final software build. This software will be made available first on a small set of devices, starting with Google Pixel smartphones. That includes the Google Pixel 3 and the Google Pixel 3 XL, as well as the Google Pixel 3a. Amongst a bevy of other features, this update includes 65 new emojis, including a new gender-inclusive selection – no longer relegated to one sex or another – like sauna, weightlifting, and haircut. Haircut, of all the things – wow!UPDATE: While we've seen reports of the OTA arriving for some users, we are not confident enough at this time of a full rollout to report that the OS has actually been released to the public. We'll let you know when that happens – sorry for any confusion!UPDATE 2: Google has now clarified that the following is true: "Android 10 begins rolling out to Pixel phones today, and we're working with our partners to launch and upgrade devices to Android 10 this year." The original article continues below.
Dark theme, as they call it, suggests that they'll have Dark versions of several apps available right out the gate, but with disclaimers. On the official Android 10 page, at Android dot com, Google suggests that the new system "changes how your Google apps look, like Calendar and Photos." They add a "1" that, at the bottom of the page, suggests, "Not all products and features shown here are currently available in Dark theme." These are our fears, realized!
If you'd like to take a peek at the full list of Android 10 phones you'll see which devices will likely get updates to Android 10 in the near future. These phones were all Android Beta Program devices, running with the latest version of the software in testing for the past several weeks (and sometimes months.) Your time for glory is at hand – some of you, anyway.
To see if you're one of the lucky few to get this update OTA (over the air) right now, head to Settings – System – Advanced – System update. If you see "Update available" you're in luck! NOTE: If you do not use a Google Pixel smartphone, your pathway to the Software Update screen may be slightly different. You'll definitely start with Settings, but from there, the path could include a few odd stops.
You can also head over to the Google Android Factory Images page to see if your Nexus (unlikely, but you never know) device or Pixel has its factory image for Android 10 posted. At the time at which this article is set to be posted, no factory image were yet made available – only the rare OTA, and the Android 10 page were rolling.
Perhaps the most important bit in this whole Android 10 package is the upgrade of faster access to security updates. This includes Google Play system updates, bringing Google Play into the mix so users can "get these fixes as soon as they are available." Surely this has nothing to do with Google Play's fate with unlicensed future Androids, could it?