Android 10 release dates and phone list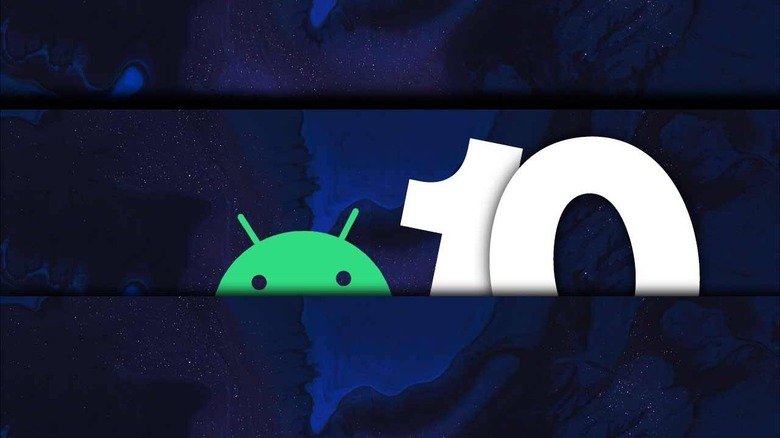 A report today suggests Google's next OS update for smartphones called Android 10, or Android Q, will be released in the first week of September. This schedule fits with the phone list that's already been in play for the Android Beta program for the software that's just reached its final Beta earlier this month. All the Google Pixel phones are on the list, that's almost a given, but what other devices will get Android 10 right away?
If you've been using the latest Android Beta software for Android Q – recently re-named Android 10 – you'll more than likely see a final update to Android 10 in September. This goes for the Google Pixel, Pixel 2 and 3, Pixel XL, Pixel 2 XL and 3 XL, and the Google Pixel 3a and Pixel 3a XL. These are just the Google-made phones that'll get the update straight from Google.
The ASUS ZenFone 5Z was part of the beta program and will therefore almost certainly get the final update to Android 10. This also goes for the Essential Phone PH-1, Huawei Mate 20 Pro, LG G8 ThinQ, Nokia 8.1, OnePlus 6T, OPPO Reno, Realme 3 Pro, Sony XPERIA XZ3, Techno Spark 3 Pro, Vivo X27, Nex S, Nex A, Xiaomi Mi 9, and the Xiaomi Mi Mix 3 5G.
This Beta program began in March of 2019 with Beta 1, then moved to Beta 2 in April, Beta 3 in May, and Beta 4 in June. Users found Beta 5 released in July, then paused, then continued not long after a brief bit of mishap. The final pre-release beta update was Beta 6, and it sported gesture tweaks aplenty.
The rumor today suggests that September 3, 2019 is the official Android 10 release date for the public. This suggestion comes from a pair of tech support screenshots shared by users to PhoneArena this morning. It's a logical date to release a software update if one wants to hit the first business day of the month.
If we look to past updates, we see a slightly willy-nilly approach to day-of-week releases. Like the August 6, 2018 release of Android 9 Pie (that was a Monday). The August 21, 2017 release) of Android 8 Oreo was also a Monday.
The August 22nd, 2016 release of Android 7 Nougat was... also a Monday. Marshmallow, which was Android 6, was released in October! That version of Android was released in 2015, on the 5th of October, which put its release on... a Monday. It would seem that it's pretty likely Google is apt to release their next version of Android on a Monday too – unless they do, indeed, decide that releasing on September's first business day (aka not Labor Day, which is on September 2nd, a Monday.)
Either that, or we'll see Android 10 released later today, a Monday, the 26th of August. September 9th, a Monday, would be outright.