Analyst: Our 8m iPhone 5 prediction would've been right if Apple had sold more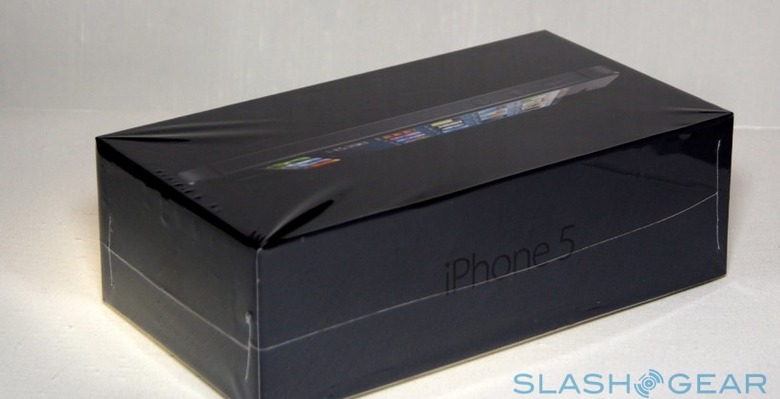 Apple's 5m iPhone 5 sales in the first three days of availability are impressive, but analysts are still scrabbling to explain why their own predictions had been so much more enthusiastic. Notorious Apple-obsessive and Piper Jaffray analyst Gene Munster went further than most, suggesting as many as 6-10m iPhone 5 handsets would be snapped up; now, Fortune reports, he's blaming math and shortages for being so wrong.
Munster claims that the expectation at Pipe Jaffray had been that Apple would include all preordered devices in its final count. He also suggests that the numbers were based on the assumption that Apple would have sufficient stock to meet demand, something arguably naive given the shortages encountered in previous launches:
"We believe there are two factors that negatively impacted the number. First, our sales expectation assumed that Apple would include all phones pre-ordered online. We believe that this may have been up to 1 million additional units as units pre-ordered after the middle of the first day were projected to be available in October. Second, we noted 1.25 days of Apple Retail inventory compared to 2.5 days during the 4S launch. Our 8 million estimate assumed full weekend availability and the counting of all online pre-orders. We believe that if supply were not a constraint and Apple included all pre-orders, the launch weekend number would have been closer to 7-8 million, assuming ~1 million October pre-order sales and an additional 1-2 million units at retail" Gene Munster, analyst, Piper Jaffray
Munster isn't the only analyst to be juggling numbers to explain things. ISI Group analyst Brian Marshall had predicted 6-8m sales, but argues that – since those numbers take into account devices currently in transit, which Apple won't count until they're signed for by purchasers – there could be more to be added to Apple's official tally that number "in the millions."
Shaw Wu of Sterne Agee perhaps most accurately hits it on the head, however, when he argues that the furore is "a classic case of near-term expectations getting out of touch with reality." As of writing, online orders in the US, UK, and elsewhere have a 3-4 week shipping estimate, putting deliveries somewhere in the middle of October.