AMD Radeon HD 6790 tipped to bring mid-range battle to GeForce GTX 550 Ti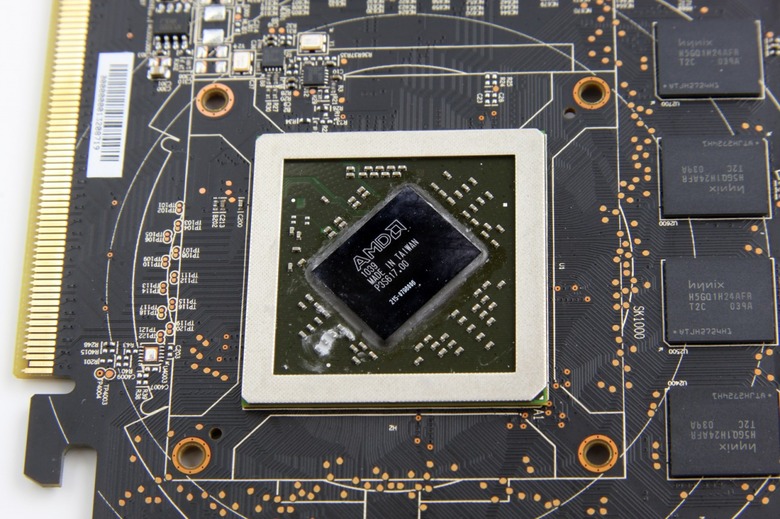 AMD may have got a spanking with NVIDIA's GTX 590 – on paper at least – eclipsing their own Radeon HD 6990, but the company isn't wasting time weeping and applying cooling balm. Instead it's apparently readying the AMD Radeon HD 6790, according to NordicHardware, set to take on NVIDIA's GeForce GTX 550 Ti in the lucrative mid-range segment, with a Barts LE core based on the GPUs used in the Radeon HD 6800 series.
According to the leak, the HD 6790 will have 10 stream units for a total of 800 processors, an 850MHz GPU frequency, 30 texture units and 32 ROPs, along with a 256-bit memory interface. It will have 1GB of GDDR5 memory and support up to 1.34 TFLOPs performance with a 33.6 Gtexel/s texture fillrate.
That, as the chart below suggests, will slot the HD 6790 in at the low-end under the HD 6850 and HD 6870; it's also possible that AMD could brand it the Radeon HD 6830. Production cards are likely to drop at around the $150 price point, with a launch expected on April 5.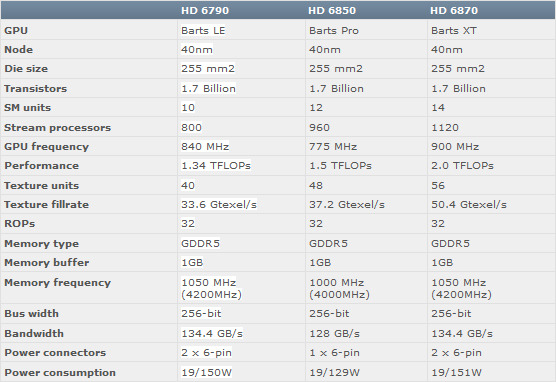 [via Expreview]