NVIDIA GeForce GTX 550 Ti offers mid-range grunt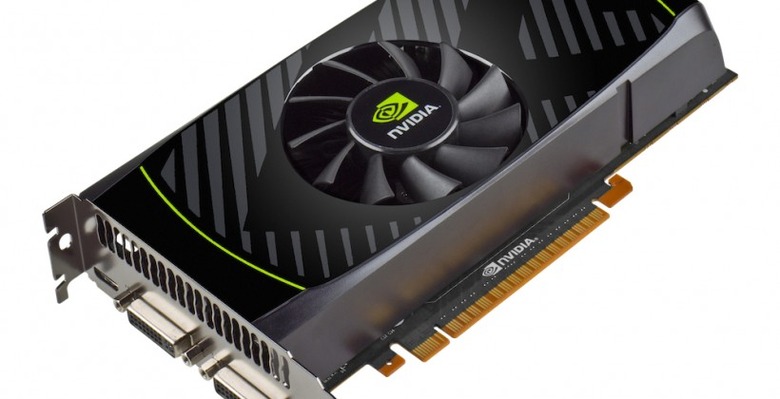 NVIDIA has outed its latest video card, the mid-range NVIDIA GeForce GTX 550 Ti. Expected to come in at around $149, the GTX 550 Ti packs 192 CUDA cores, a 1,800MHz clock speed and a 900MHz graphics clock, along with 1GB of GDDR5 memory, good for DirectX 11 support, OpenGL 4.1 and 3D Vision support.
A PCI Express 2.0 card, the GTX 550 Ti supports HDMI 1.4a and Dual-Link DVI, with one of the former and two of the latter as standard. There's also PhysX and SLI support for pairing multiple cards together in the same system.
As for performance, NVIDIA reckons the GeForce GTX 550 Ti will best the GTS 450 it effectively replaces, but it still falls well short of the GTX 560 Ti announced in January 2011. It will support up to 1680 x 1050 resolution, and we should be seeing the first examples from manufacturers shortly.