AMD planning netbook strategy for November reveal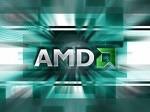 AMD are preparing to reveal their netbook intentions at an analyst meeting on November 13th.  Management at the company have previously been apathetic toward the segment, with VP of advanced marketing Pat Moorhead suggesting they only really made sense "around the house" rather than as a valid mobile warrior tool; CEO Dirk Meyer is now describing the AMD strategy as a "complicated answer".  It's likely to address both battery life and video performance, both key areas criticised by Moorhead.
"We do have strategies together with our OEMs for pushing our solutions both down into smaller form factors and lower notebook price points" Dirk Meyer, president and CEO, AMD
While VIA do have mobile chipsets used in a small number of netbook designs, the market leader is undoubtedly Intel at this point.  The 1.6GHz single-core N270 Intel Atom chipset is a mainstay of just about every reference design and commercial netbook product we've seen over the past few months, prompting shortages in supply that have delayed launches by several manufacturers.
Intel have recently begun shipping their dual-core version of the Atom, the 330, which while bringing performance increases will also have an impact on battery life.  MSI's Andy Tung, Director of US Sales, discussed some of the issues the company has experienced in managing power requirements of the new processor. 
[Update: Intel have pointed out that the 330 dual-core Atom is not intended for netbooks, only nettops, so battery life won't be an issue.  They don't expect to see it in a next-generation MSI Wind.]
An AMD processor, though not specifically intended for a netbook, has been used in the Raon Digital Everun Note, a compact ultraportable netbook/UMPC crossover which has rated well in both graphics and general performance benchmarking.  However in order to maintain a reasonable level of battery life the processor is throttled back when away from mains power; it also costs considerably more than a standard netbook.
[via GottaBeMobile]