Overpriced Netbooks Only Good For 'Around The House' Says AMD VP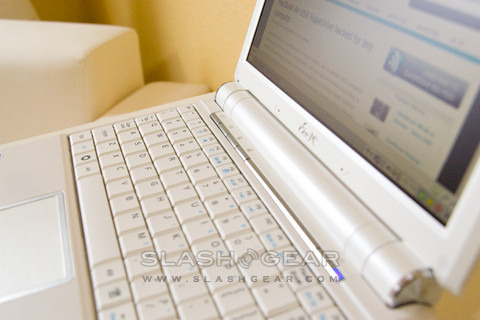 Somewhat ironic in following a netbook unboxing, but AMD's Pat Moorhead, VP of advanced marketing, doesn't seem too impressed with the whole budget ultraportable trend.  Despite Intel's fabrication plants working like crazy to meet demand (and being featured in more and more devices from big-name companies), Moorhead says AMD are "taking a wait and see attitude on it".  He also goes on to criticize the price creep in the segment, where machines that initially aimed for a $299 price tag are now nearer to $499.
Check out the video interview with Pat Moorhead after the cut
"You would expect 8 or 9 hours out of a netbook because it's small – maybe you'll compare it to a cell phone. In fact, for some of the ones that I've tested, probably the hottest one has an 1h45 of battery life. You're not going to take that with you as a road warrior... Around the house it seems okay" Pat Moorhead, VP of advanced marketing, AMD
Moorhead compares the average $499 netbook to what you could buy in the shape of a full-sized laptop – a 15.4-inch screen, 160GB hard-drive with dual-core CPU and Vista – and argues that the average consumer would be better served by such a machine. 
In a sense, Moorhead has a good point.  Buyers are undoubtedly being drawn in to the netbook segment by lower priced models and then being encouraged to consider incremental upgrades, without necessarily looking at what their money would get them in terms of "traditional" notebooks.  However the company is believed to be preparing its own ultraportable chip to rival the Atom, which begs the question of what users can expect in terms of battery and performance from the AMD alternative.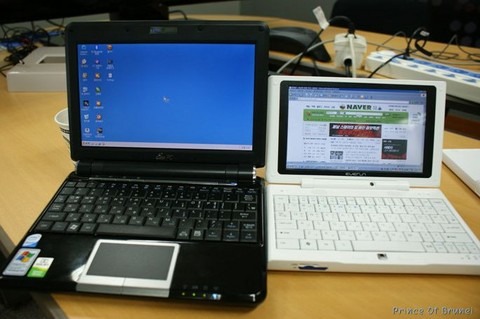 If they learn from the benchmarking success of the Raon Digital Everun Note, that alternative could prove tempting.  The Note uses an AMD Turion 64×2 Dual Core 1.2GHz processor that has bested the Atom and proved itself an equal to full-sized dual-core laptops.  The only hitch is battery performance – 2hrs45 in the case of the Note – which you can't see Moorhead being impressed with. 
This is something we've discussed before, and I'm still curious about SlashGear readers' views.  Is the netbook worth it?  Has Moorhead missed the point?  Let me know your thoughts in the comments.
[via jkkmobile]