AMD Phenom II X6 hexacore CPUs already up for sale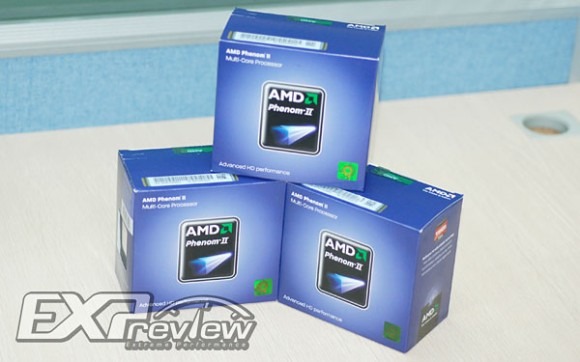 AMD has been gradually dripping out information about their hexacore Phenom II X6 processors over the past few months, but at least one Chinese retailer seems to have jumped the gun and put official, boxed chips on the market already.  EXPReview picked up a few AMD Phenom II X6 1055T processors from a local store, with the 2.8GHz chip costing RMB 1,999 ($293).
The chips each have six cores (obviously) together with 9MB of cache and use AMD's Socket AM3 (938); according to the box, they were made in Malaysia.  Speaking of packaging, it's a change of style for AMD with an eye-catching bright blue box and bold Phenom II branding.  So far all AMD are confirming is that the six-core chips will support their new Turbo CORE technology for selective overclocking; still no sign of an official launch date.
[via The Tech Report]