AMD "Llano" Fusion APU ships ahead of schedule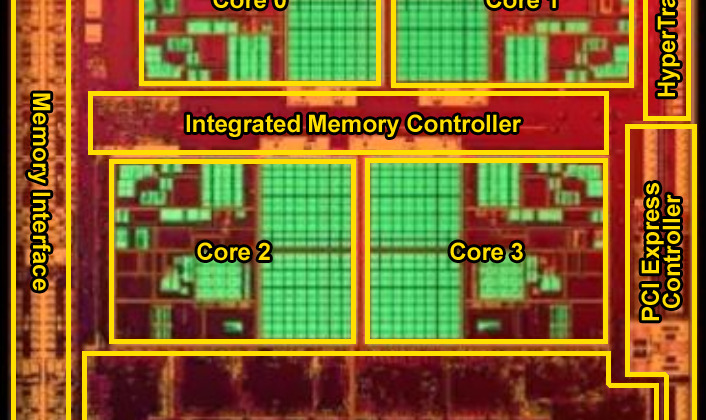 AMD has announced that its "Llano" APU is now shipping, with the 32nm quad-core Fusion processor on its way to OEMs in time for commercial product launches in Q2 2011. It's a surprising turnaround for the company, about it which it was previously suggested that the first Llano APUs wouldn't ship until Q3, though of course depends on the OEMs themselves pulling their fingers out and slotting the A-Series Fusion into their nettops, netbooks and ultraportable notebooks.
Still, there's a reasonable incentive to do so. Llano pairs discrete-level graphics with AMD's dual- or quad-core Accelerated Processor Units, more modular processors that can turn their hand to traditional CPU or GPU duty. Select models will be able to natively pair their graphics with a separate video card in a hybrid CrossFireX setup.
TDP is 25-100W, obviously significantly higher than the previous E- and C-Series processors already found in shipping products. Still, that extra power consumption will be put to good use in chasing Intel's 2011 Core processor line-up.