AMD FreeSync launches with Acer's new gaming monitor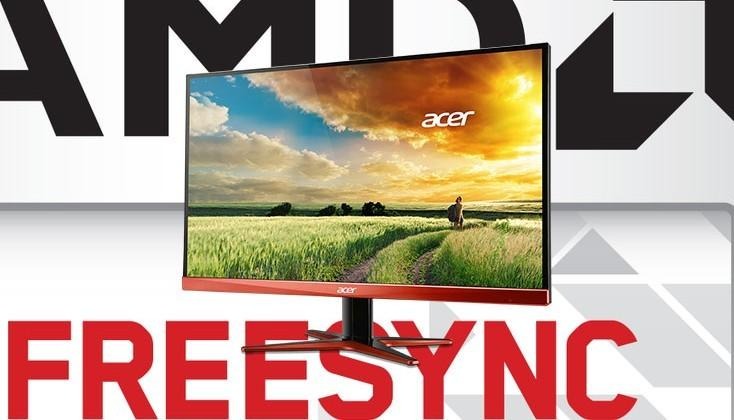 The Acer XG270HU gaming monitor will be coming to the United States and EMEA with AMD's newest in gaming display technology. AMD FreeSync will compete with NVIDIA G-Sync, a similar system with graphics technology in the monitor to match that of the graphics processor in your PC. The Acer XG270HU gaming monitor has a 27-inch display with WQHD (2560 x 1440) resolution and an edge-to-edge "frameless" design for what Acer describes as "seamless viewing." This monitor is being released inside the US and EMEA immediately through gaming and display-friendly shops throughout both regions.
This monitor makes use of AMD FreeSync, "AMD's unique implementation of the industry-standard DisplayPort Adaptive-Sync specification." As VESA suggested back in May of 2014, "Implementation of DisplayPort Adaptive-Sync is offered to VESA members without any license fee." That makes it especially cheap to AMD, as you can imagine.
Back when FreeSync was first introduced, Samsung also jumped onboard.
This technology works in a way that – on the surface – seems fairly similar to NVIDIA's G-Sync. We'll have to see how the two compare when we get both in the lab at once.
The Acer XG270HU monitor works with a 144 Hz refresh rate and a 1-ms LCD response time. It'll be a high-powered display even without FreeSync activated.
The Acer XG270HU monitor will be made available immediately in the United States for $499 USD and in EMEA for €499. Specific availability can be found via Acer's homepage at Acer dot com.