AMD details GPU power inside MacBook Pro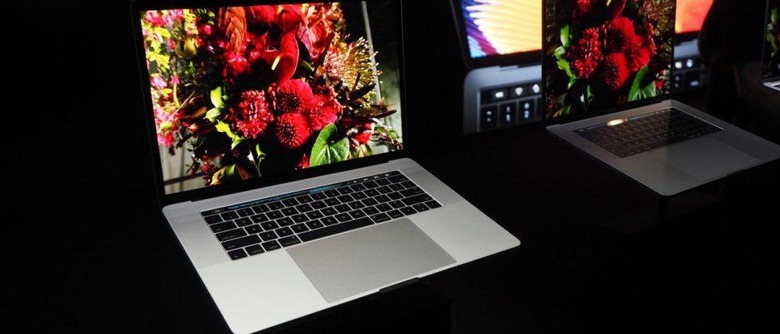 Yesterday, Apple unveiled its new trio of MacBook Pros, with AMD's Radeon Pro 400 series featuring in the more premium 15-inch models. Apple shared its own benchmarks showing how the new MacBooks have improved over previous models, but today we're getting a little more information on the power of the 400 series thanks to AMD.
The company has shared technical specifications on three of its Radeon Pro 400 series GPUs. The one most users will want to pay attention to is the Radeon Pro 450, which will be shipping in base models of the 15-inch MacBook Pro. If you don't mind paying a bit more for your MacBook, you'll be able to jump to the Radeon Pro 460.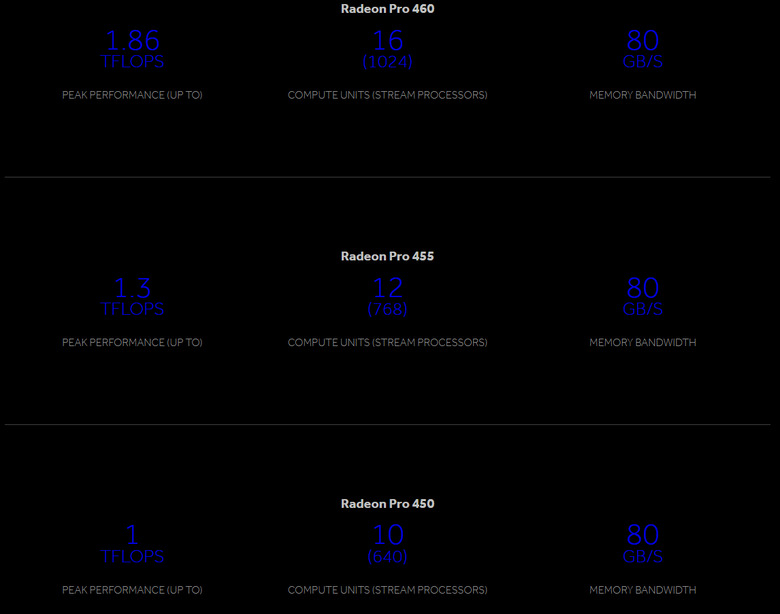 With AMD's own specifications, we can see that the Radeon Pro 450 is capable of a peak performance of up to 1 teraflops with 640 stream processors. On the higher-end, the Radeon Pro 460's peak performance will be up to 1.86 teraflops, and the number of stream processors takes a rather large leap to 1024. Memory bandwidth for both clocks in at 80GB/s.
READ MORE: New MacBook Pro hands-onThe Radeon Pro 455, which features in the $2,799 15-inch MacBook Pro, is firmly in the middle in terms of power. You can look forward to up 1.3 teraflops peak performance and 768 stream processors. Just like its 400 series brothers, memory bandwidth tops out at 80GB/s.
The Radeon Pro 450 will probably be enough for most MacBook Pro users, but those who are going to be doing graphics-intensive design or want a notebook that can serve as a somewhat capable gaming machine may want to upgrade to a more powerful GPU. With the 450 model, a jump to the 460 will cost $200, while those who select the 455 model will only have to pay an additional $100.
All in all, these Radeon Pro 400 series GPUs don't seem too bad. They're not the best, but they should get the job for those looking to use a MacBook Pro for design and editing. For more from yesterday's Apple event, be sure to have a look at our Apple Hub.