New MacBook Pro By The Numbers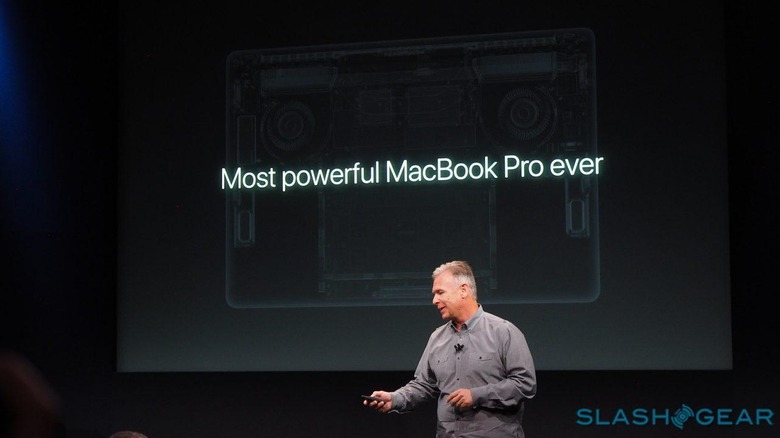 Apple's latest entries into the MacBook Pro lineup are here, and with those new notebooks obviously comes a bump up in performance. Just how much of a boost will users get? Apple shared some benchmarks that compare the performance of these new MacBook Pros to that of their predecessors, and the results are fairly impressive.
Starting with the new 13-inch MacBook Pro, we have a model that starts with a 2.9GHz dual-core Intel Core i5 processor and uses Intel Iris Graphics 550. Base models will also ship with 8GB of RAM and a 256GB SSD. Apple says that this new 13-inch MacBook Pro will offer a 103% boost in gaming performance over the previous model, along with a 76% boost in both video editing and 3D graphics power.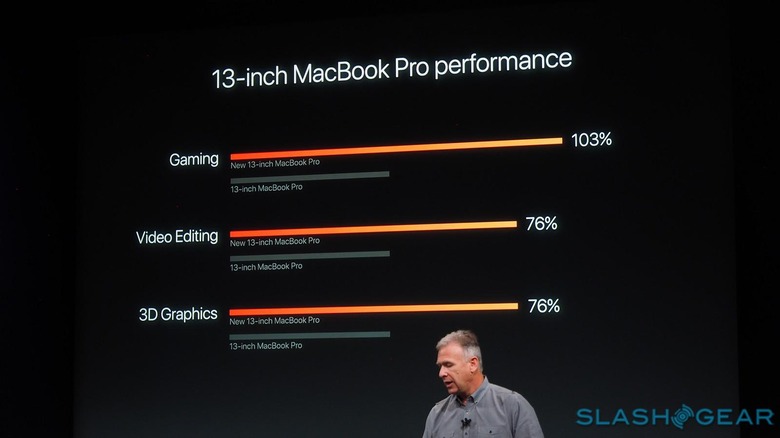 Jumping to the more premium offering in the lineup, base models for the 15-inch MacBook Pro will feature a 2.6GHz quad-core processor Core i7 CPU along with a Radeon Pro 450 GPU. We're doubling the RAM in this model with a jump to 16GB, though the 256GB SSD remains. Over the previous 15-inch model, users can expect a 130% boost in 3D graphics performance, a 60% leap for gaming, and finally, a 57% increase for video editing.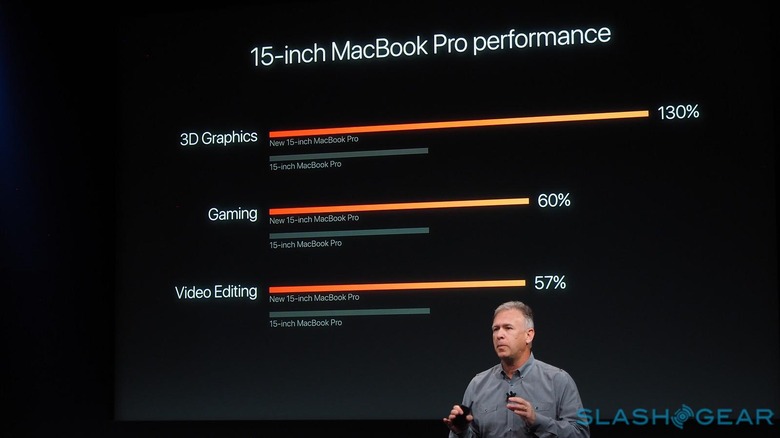 Of course, what kind of increase you experience depends on which model you ultimately go with. Both of these MacBook Pro models will be customizable to some degree, so the level of performance depends on which configuration you choose.
We'll see how well these new MacBook Pros perform very shortly when we get some quality hands-on time with them. For now, however, it seems safe to say that these notebooks offer a considerable performance upgrade over their predecessors. They're available for order today too, so it won't be long before the general public gets to put Apple's benchmarks to the test.