Amazon's new Kindles are almost here (and lateness doesn't matter)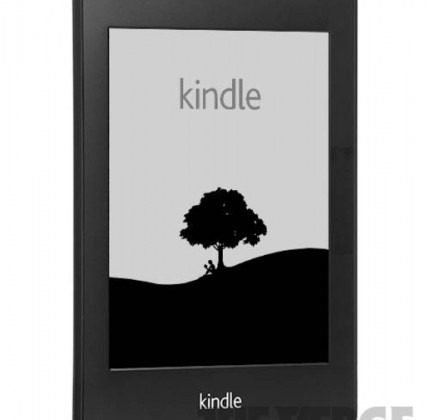 The clock is ticking, and Amazon is building up to wow us at its Kindle event in just a few hours time. Expectations are high, and yet Amazon is – unusually for the company – playing catch-up, in hardware if not market share. Barnes & Noble pipped it to the post with the backlit NOOK Simple Touch with GLowLight, and – if the phone chatter is true – it trails Apple's iPhone, Google's Nexus and other big names to the smartphone segment.
Meanwhile, Amazon's early advantage in the tablet market, with the low-cost Kindle Fire, has been eclipsed by Google's own Nexus 7. The pure Android experience – and Jelly Bean at that – for $199 has left Amazon's heavily customized version looking underwhelming.
What Amazon has, though, is an ecosystem to play with, something all but Apple have struggled to achieve. The Kindle and Kindle Fire may not have the very latest hardware (in the forms we know them now, anyway), but they do tie into Amazon's raison d'être: selling you (or renting you) content. That's the reason Amazon opts for a hugely tweaked version of Android, because it funnels you directly to the company's own storefront.
Google borrowed a little of that strategy with the Nexus 7, emphasizing the Play store for multimedia as well as apps on the 7-inch tablet, but it still lacks the eagle-focus of Amazon's platform. The retailer's approach works equally well on tablets as ereaders as phones, and it's no surprise that all three are expected today.
Slick hardware is eye-catching on day one, but it's insufficient on its own to guarantee longer term success. The Kindle Fire wasn't the best cheap tablet even when it first launched, but Amazon's portfolio of software and services buoyed the user experience to the point where criticisms of missing webcams seemed beside the point.
Amazon can afford to come late with its polished Kindle Paperwhite (tipped to have a backlight to take on the NOOK, as well as a cleaner, more paper-like E Ink display) and even the Kindle smartphone could carve itself a market, thanks to the retailer's huge brand-recognition and the potential for subsidized pricing and media offers.
There's not long to wait to find out, so join us in a few hours time for all our coverage of the Amazon Kindle launch event!