'Paperwhite' Kindle struts its stuff in leaked images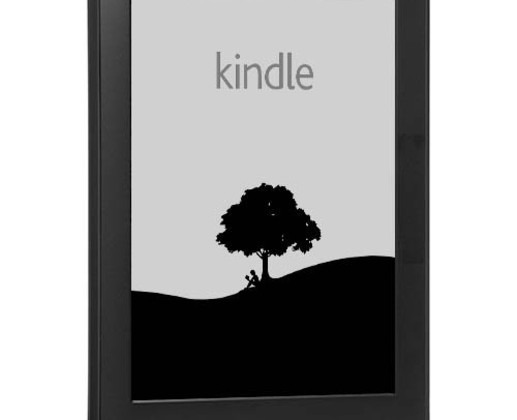 Amazon is widely assumed to be gearing up for a new Kindle Fire reveal next week, but recent rumors are also telling us that it might launch a new E Ink Kindle as well. If these new images from The Verge are the real deal, then we might be looking at the next E Ink Kindle, which appears to be a refresh of the Kindle Touch. As you can see from the images, Amazon is using the phrase "Paperwhite" to describe this Kindle, but whether or not that's the name of this new device remains to be seen.
Obviously, the term Paperwhite refers to the new display we can clearly see in the images. This looks to improve on the Pearl E Ink displays we've been seeing lately, and in these promotional shots, Amazon is touting "higher contrast, high resolution, integrated lighting, and eight weeks of battery life." Perhaps most importantly, this new Kindle appears to sport a backlit screen, which you can bet will go over well with consumers.
And why wouldn't Amazon offer an E Ink Kindle with a backlight? That would align this new Kindle to be the perfect competitor to Barnes and Noble's Nook SimpleTouch with GlowLight, and with that device on the scene, it makes a lot of sense that Amazon would want to offer a backlit eReader of its own. These images all seem legitimate too, which further reinforces the idea that Amazon is ready to pull the veil off a new Kindle Touch, perhaps alongside the next iteration of the Kindle Fire.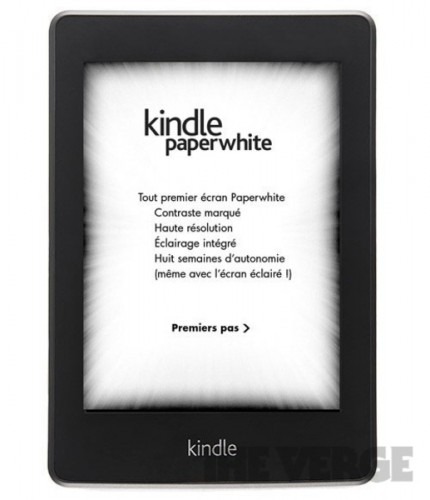 Of course, we're still hesitant to call it a sure thing, but the good news is that we won't have much longer to wait until these new devices are revealed. Amazon is holding a press conference on September 6, and all of new reveals are rumored to be going down there. Stay tuned, because we might just come away from that event next week with a number of new Kindle devices to talk about.