Amazon's Kindle Audio Adapter reads ebooks for the visually impaired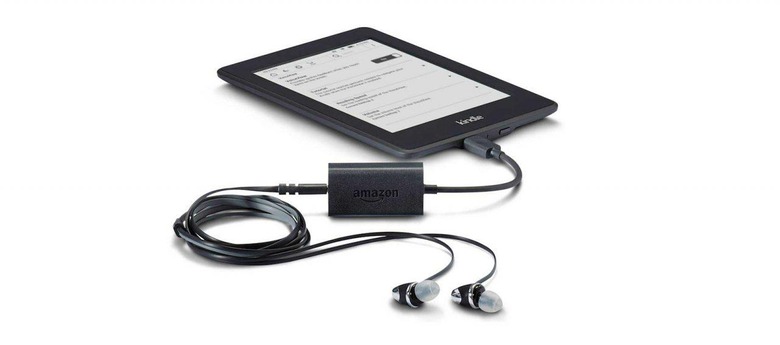 We may receive a commission on purchases made from links.
Amazon has launched VoiceView for Kindle, a text-to-speech system that, with an adapter and headphones, allows visually impaired users to hear their ebooks. The new dongle will initially be available as part of a bundle with the Kindle Paperwhite, with a software update that not only allows the ebook to be read out, but the Kindle's interface to be navigated by audio prompts. too.
The USB dongle, dubbed the Kindle Audio Adapter, is no simple USB to audio interface, and was designed by Amazon specifically to work with its Kindle ereaders. Initially that just means the Paperwhite, but Amazon says that it'll be later bundling the adapter with other versions of its ebook reader hardware and giving them the VoiceView for Kindle software necessary as well.
Eight different speeds for VoiceView and the UI feedback prompts will be offered.

The bundle, available to order from today, is priced at $139.98. It includes the Paperwhite with Special Offers, which is usually $119.99, and the $19.99 Audio Adapter, but Amazon will be adding a $19.99 credit to the account of anyone who buys it so that they're not paying more to take advantage of the accessibility features.
After that point, it's just a case of plugging in headphones or speakers. A single charge of the Kindle should be good for up to six hours of text-to-speech, the company says, though it's worth noting that, since the Kindle Paperwhite recharges via the microUSB port too, you won't be able to use VoiceView at the same time.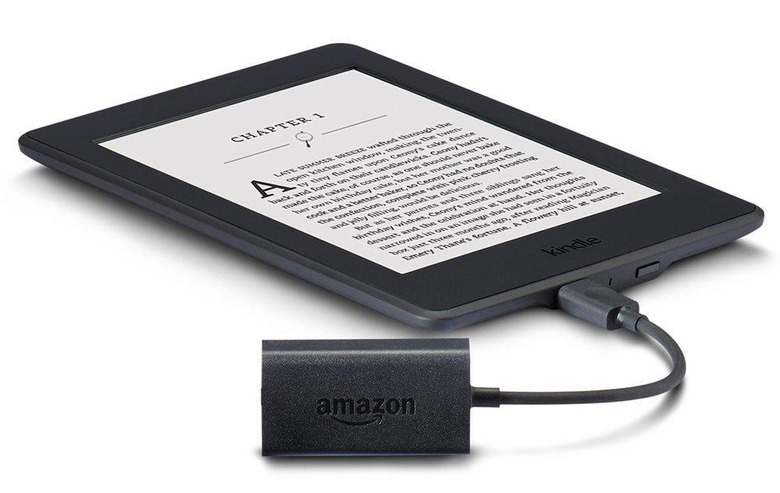 It's also important to note that, even with the Audio Adapter, the Kindle still doesn't support audiobooks – even Amazon's own Audible audiobooks – or playing music.
NOW READ: Kindle Oasis Review
Still, it's a big improvement to the Kindle's accessibility options, which until now effectively amounted to being able to adjust font size to the largest possible setting, along with margins and line spacing.
Alongside the Kindle Audio Adapter there's also a new font option for the latest Kindle, Kindle Paperwhite, Kindle Voyage, Kindle Oasis, and the iOS Kindle app, the open-source OpenDyslexic.
It's unclear when – or if – Amazon will be offering the Kindle Audio Adapter as a standalone purchase for those who already have a Kindle Paperwhite.
MORE Amazon