Amazon's "fastest-selling tablet" now comes in tangerine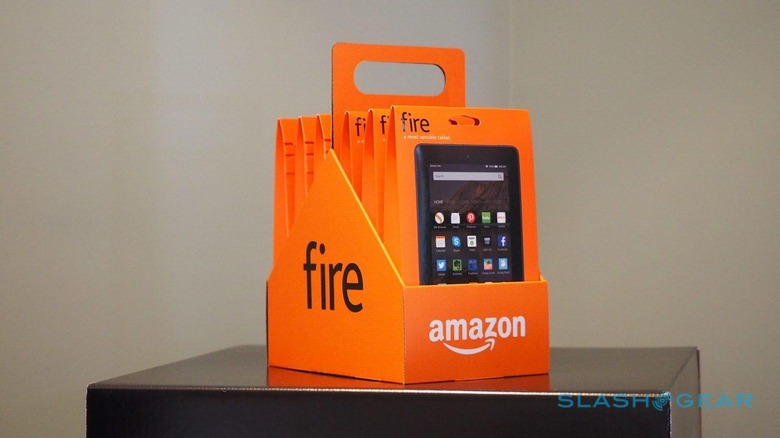 That $50 tablet Amazon introduced not too long ago is coming in several new colors starting this week. Amazon calls the Amazon Fire the company's "fastest-selling tablet ever" – without actually giving any numbers. Maybe they mean they had a footrace in which they sought to find which tablet would be able to be sold the fastest based on the speed of several human runners holding several different forms of payment? We'll have to wait and see.
The Amazon Fire – that $50 USD tablet – comes in three new colors starting this week, including magenta, blue, and tangerine. That's besides black, the original color of the tablet. At that price, these tablets come with a whole 8GB of internal storage. If you want a 16GB edition, they've just created that as well – there you'll be paying $70 USD instead.
UPDATE: This might be as close as we're going to get to actual sales numbers from Amazon – "Fire is the fastest-selling Amazon tablet ever, with millions sold since its launch," said Fire Tablets GM, Kevin Keith.
There's a new version of the "kids" tablet in Amazon's line of devices, as well. The Fire Kids Edition will be exactly the same as it was when it was introduced last year, only now it'll be available with a green kid-proof case instead of just pink or blue. That device will cost you $100 with 8GB internal storage – or you can get the 16GB edition for $120.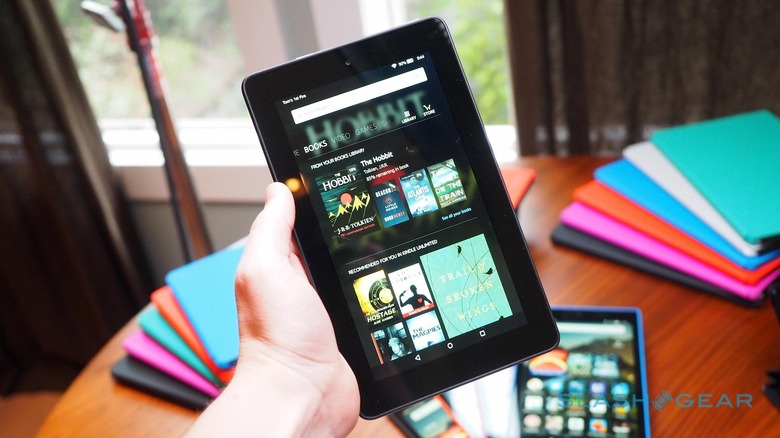 Have a peek at our original hands-on with these devices if you want to get the original low-down.
What's the difference between these tablets and the Fire HD 6 we reviewed back in 2014? Not one whole heck of a lot, that's for certain. These aren't the sort of tablets you're going to want to buy if you've already got a Nexus 9 or an iPad from the past couple of years. They're for NEW tablet owners – trust.