Amazon's new Fire tablet is just $50 (and there's a tough Kids Edition too)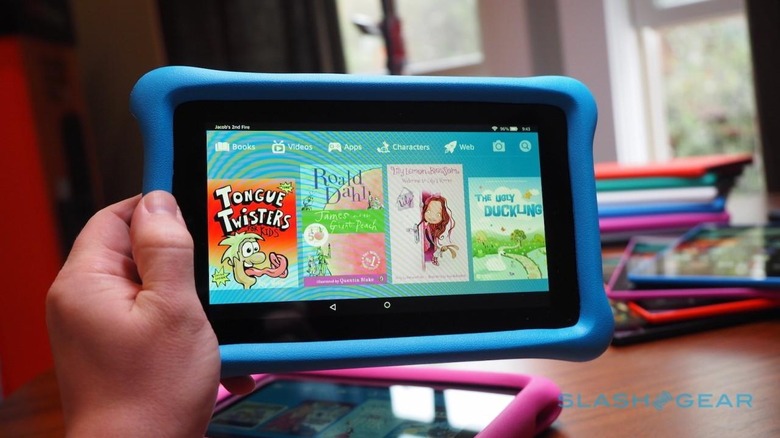 Amazon doesn't quite know what happens when you make tablets less than fifty bucks, but it's looking forward to finding out. That's some of the thinking behind the new Amazon Fire tablet, a $49.99 alternative to basic, budget slates without some of the more onerous compromises.
So, the 7-inch slate gets an IPS panel for its 1024 x 600 display, rather than the cheaper TN technology. The processor is a 1.3GHz quadcore, and it's hooked up with a full 1GB of memory.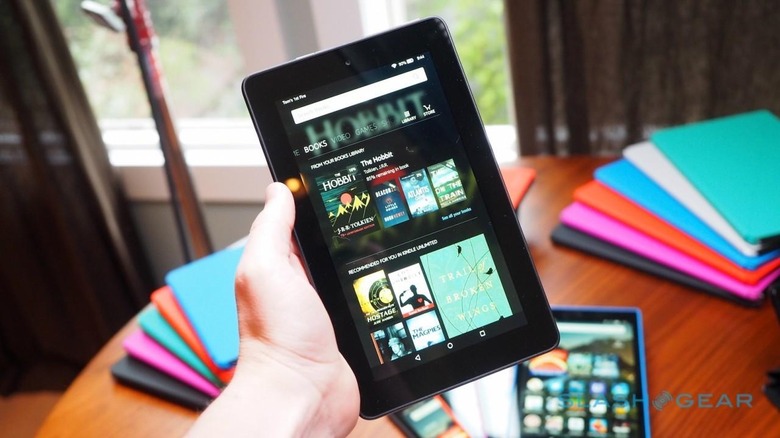 You get front and back cameras, too, though we're talking 2-megapixels on the back and VGA resolution up-front. Inside there's 8GB of storage, though Amazon does make sure to include a microSD slot for up to 128GB more.
In the hand it's not the sleekest of tablets, and the display is shown up by the stunning panels on the Fire HD duo, but there's no denying that it's an impressive screen for a device so cheap. It feels sturdy yet is lightweight; Amazon says it's twice as durable as an iPad mini, courtesy of its own tumble-testing.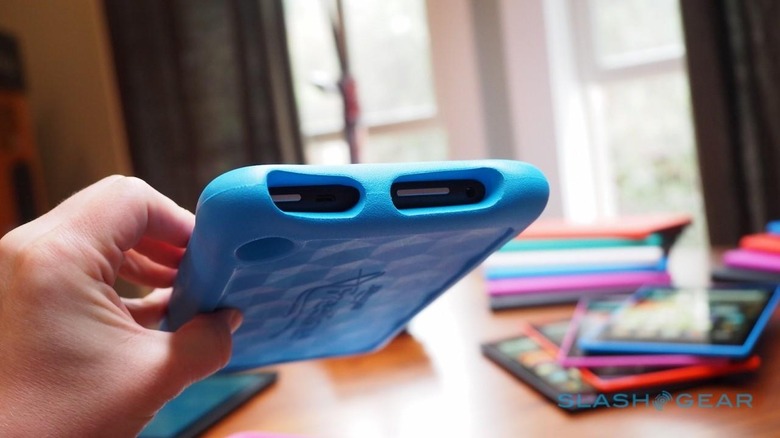 If you're really worried about durability, there's also the Amazon Fire Kids Edition. Effectively the fifty dollar tablet wrapped in a chunky, colorful bumper, it's two times the price but your money gets you a two-year, no-questions-asked replacement warranty should one of your offspring inadvertently destroy the slate.
There's also security in the software, with a year's subscription to FreeTime Unlimited and Fire OS 5 now including a curated web browser with 20,000 "child-safe" webpages and YouTube videos.
Parents will be able to selectively add sites to the whitelist, too, while use of the tablet by older kids can be monitored using the new Activity Center. That pulls up a list of apps used, games played, videos watched, and websites loaded, along with the time spent on each.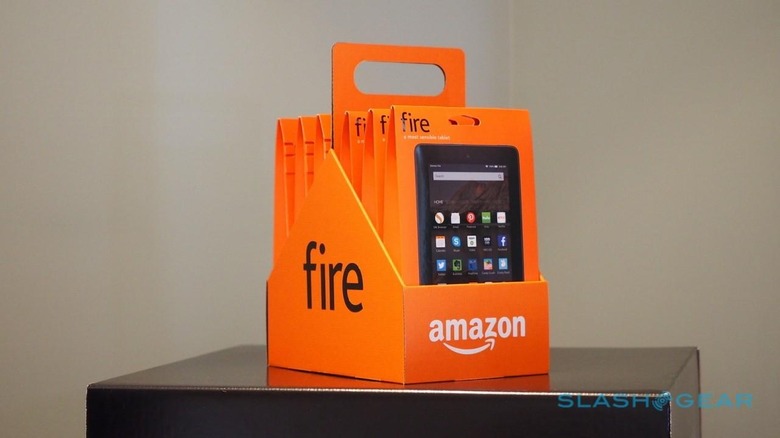 Amazon is predicting big things for its small priced slate, even if it's not entirely sure what people will do with them. To try to kickstart that learning process, it'll be offering a "six pack" of tablets: six Fire units for $249.95, so effectively you're buying five and getting the sixth for free.
Unfortunately the company tells me there's no plan currently to deliver them in the cool, beer-style cardboard carrier it designed.
Preorders for the new Amazon Fire tablet will kick off today at $49.99, with the slate shipping from September 30. As for the $99.99 Fire Kids Edition, that's expected to ship at the same time.
[gallerybanner p=405157]