Amazon's Alexa integrates with another big speaker brand: Denon HEOS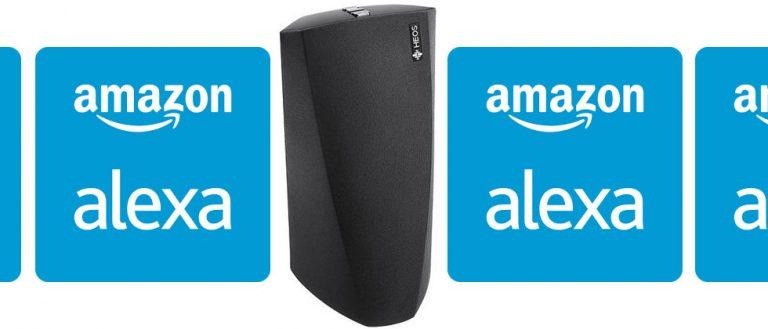 Also known as one of the biggest rivals to speaker company and system Sonos*, Denon creates HEOS, a speaker system that'll soon work with Amazon Alexa. This system will be updated in the first quarter of 2017, where a wide variety of speakers with the HEOS brand will be given a software update to allow Amazon Alexa to give their voice control powers a big boost.
*Sonos also made clear they were updating their collection of speakers to allow Amazon Alexa voice assistance just a few weeks ago.
Previous to this update, HEOS users could (and can) control a number of HEOS speakers using their HEOS app on iOS, Android, and/or Amazon Fire devices, this update brings some real heat. This update brings on Amazon Alexa voice service. This service allows natural voice assistance to be used for a wide variety of activities and features.
This includes the four major HEOS brand speakers: HEOS 1, HEOS 3, HEOS 5, and HEOS 7. It also includes the HEOS Amp, HEOS Drive multi-zone amplifier, HEOS HomeCinema soundbar and subwoofer, and HEOS Link and Amp – these devices also allow Hi-Fi systems and passive speakers to join in on the action.
"We are excited to collaborate with them to bring hands-free voice control to premium audio products early next year," said Steve Rabuchin, Vice President, Amazon Alexa.
"Soon HEOS and Amazon Alexa customers will be able to enjoy the convenience of the Alexa voice service plus high-quality home audio—getting us one step closer to our goal of enabling Alexa voice control on every device within customer's homes."
For some, the update may come earlier, but the Denon company suggests that this new Amazon Alexa "music skill" will be available on all HEOS enabled devices by Q1 2017.