Amazon Underground: invading Google's Android once again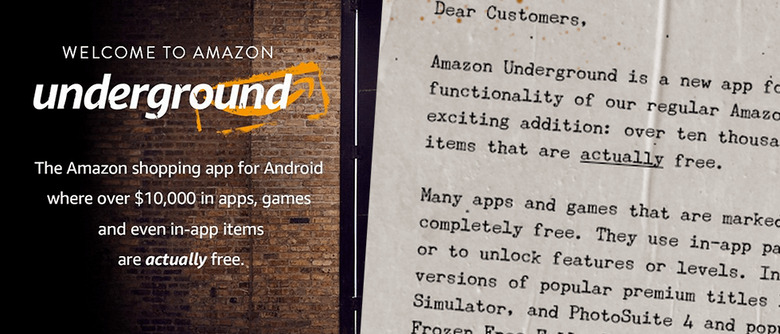 Amazon aims to invade Google's Android OS with their own collection of apps and games from the Amazon App Store. Inside the Amazon Underground app, Amazon suggests they'll be bringing "Actually Free" apps and games to lure the masses. This comes several months after a misunderstanding between Google and Amazon in which the Amazon app acted as an app store in and of itself – this isn't a feature that's allowed by Google for apps hosted by the Google Play app store.
Amazon's Underground app is essentially a clever wrapping for the Amazon app store. Users tapping the Amazon Underground link will be asked to allow install of the app from a 3rd-party within the settings of your smartphone because it does not come from Google Play. Once "Amazon Underground" is installed, you'll find it called "Amazon" on your smartphone.
While this app has a different icon, it's essentially the same as the standard Amazon app – in fact if you already have an old APK of the Amazon app from Google Play from before it was turned non-app-store, this APK may well replace it.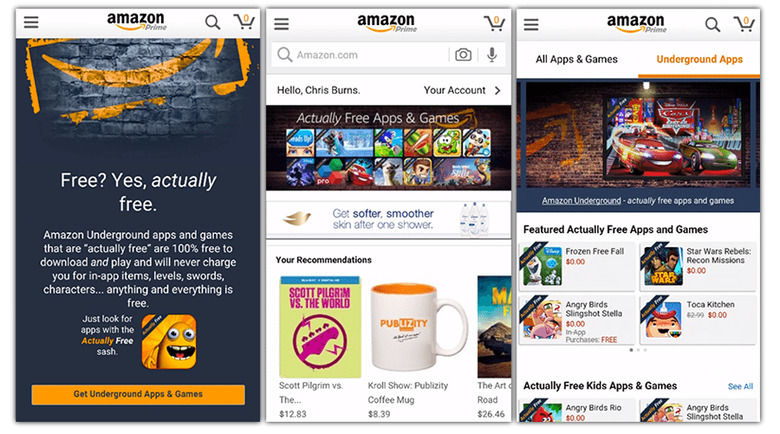 Inside the Amazon Underground app – which we'll just call the Amazon app from here on out – you'll find a single banner at the top which links to a section of the Amazon App Store which stores Amazon Underground "Actually Free" apps.
These apps normally cost a dollar or more but have been reduced to free by Amazon for this Underground project.
UPDATE: An earlier draft of this article suggested that apps would be "temporarily" reduced to free by Amazon. According to an Amazon representative, these apps will remain free "as long as the developer keeps their app in the store."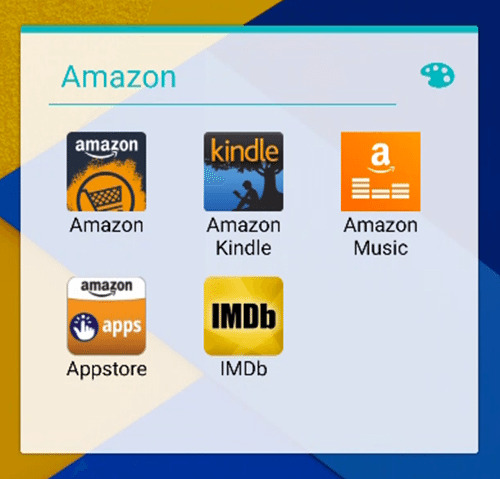 Above you'll see where this app pops up if you have a Galaxy S6, which comes with an Amazon app section right out of the box.
As it is with every app store, you'll need to keep this Amazon app for as long as you want to run these apps. You'll also need an Amazon account.