Amazon app kicked from Google Play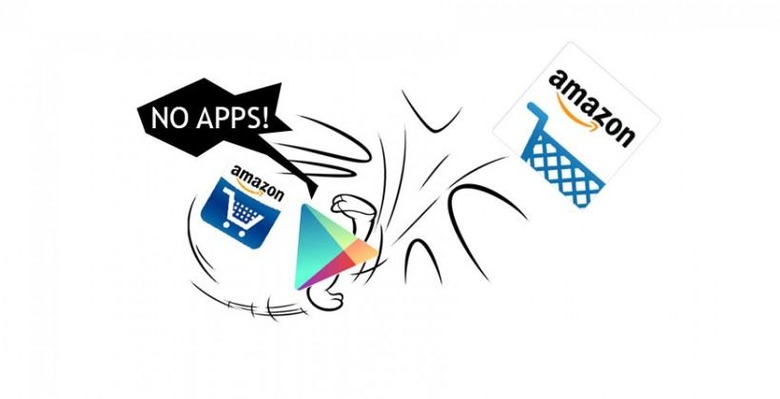 The app you may have used for the past several years to access Amazon (outside of your web browser) has been axed from Google Play's app store. As was found earlier this year, Amazon updated their app to include app and game purchases and downloads – effectively making their app an app store within an app store. Google did not like that, and since have brought up a bit of a rule tweak on what should have otherwise banned the sales of apps within apps listed on Google Play.
It was discovered – by and large – in late October that Amazon's main app had apps for sale directly through it. Today Android Police found a blog by the name of Caschys Blog which points to the Amazon Developer Console with word of the September 9th release (or at least first public acknowledgement of an updated Amazon App for Android, this update "including Amazon Appstore apps and games" for the first time.
Amazon sent out a statement to publications this afternoon adding the following to that description. After publishing their Amazon app with apps and games included – for Android devices, that is – they found that Google had changed wording in their Developer Distribution Agreement on the 25th of September, 2014.
"Google ... changed their Developer Distribution Agreement on September 25," said an Amazon representative. "As a result, we removed the app from Google Play and published the Amazon Shopping app. Customers who want the best Amazon experience on their Android phone, including access to Prime Instant Video and Amazon's entire digital catalog, can still get the Amazon App for Android Phones at amazon.com/androidapp."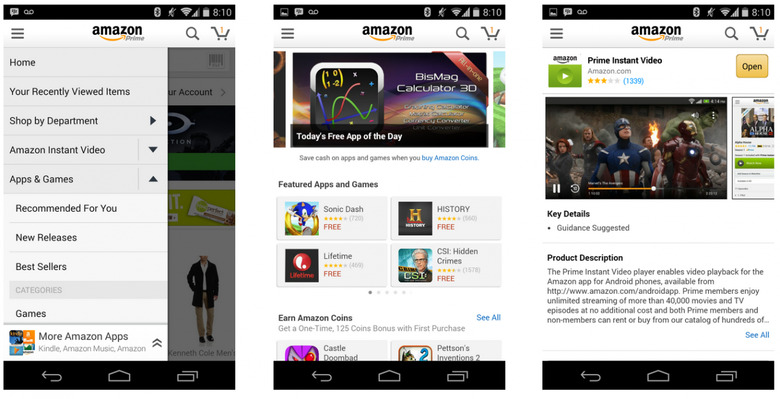 Above you'll see the October/September update to the Amazon app, complete with apps and games for sale and download.The original ruling suggests that apps may not have a "primary purpose to facilitate the distribution of software applications and game for use on Android devices outside of the Market."The new ruling says that apps may not have "a purpose that facilitates the distribution of software applications and games for use on Android devices outside of the Store."
So even if you have an app that does 10,000 other things other than selling an app that you can then download from inside of said app, you can't do it.
• October 25th: The press realizes Amazon's Google Play app allows you to download Amazon-hosted apps for the first time.• September 9th: Amazon effectively acknowledges said app and its ability to download apps.• September 25th: Google Play's rules change, making it extra clear that they don't want any non-Google-made app stores being hosted by Google Play.• December 11: Amazon suggests that they took the Amazon app offline at some point since the 25th of September, and hereby releases the Amazon Shopping app instead, devoid of apps for download.Above: the general timeline since Amazon updated its primary app to include app and game sales. What seems to have happened is this: Amazon tried to wiggle their app store into Google Play, and it didn't really work out. Simple as that.NOTE: This isn't the first time Amazon has gotten in trouble with a rival app store – last time it was Apple.