Amazon App Store now on Google Play (sort of)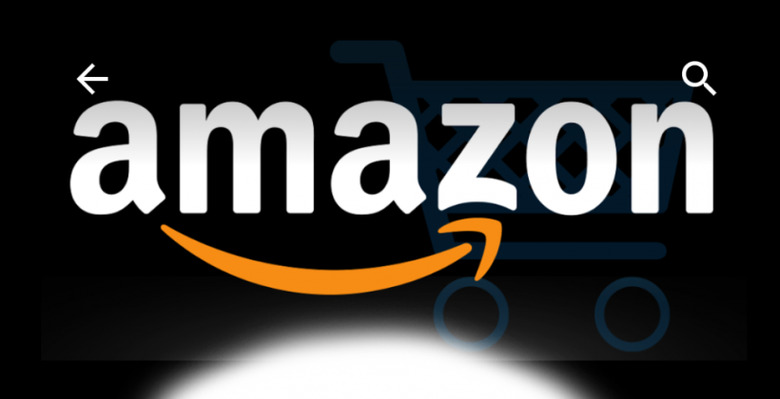 Google might not be pleased when they realize the implications of Amazon's newest app update. Instead of Amazon relying on you to head to their webpage to download the Amazon App Store app, you've only to download the Amazon App from Google Play. The big deal here is not that Google forbids apps outside their own store – they certainly do not. The big deal here is App Updates. Google forbids that apps that come from the Google Play app store be updated through any other means than the Google Play app store itself.
This Amazon app distributing apps after it itself has been downloaded from Google Play might be at odds with Google's vision. The Amazon App Store has never been available through Google Play before because Google would never allow it.
On the other hand, several tinier App Store apps exist on the Google Play app store today. V-App Store from Vodafone, Arise App Store, and Mobile App Store from Dhyana. It could also be that Google has simply looked over these oddities on accident.
Even the biggest of these – AppBrain – redirects back to Google Play for downloads. It's far more likely that Google does not allow app stores to exist on their own app store, and that Amazon will soon stand corrected.
This addition to the Amazon app was discovered by TechCrunch, and has apparently been live for a month. No big fanfare from Amazon about this massive move into the mainstream says to us that they didn't want to make a massive deal. Though we can't imagine they expected Google to not notice.
Something must be up.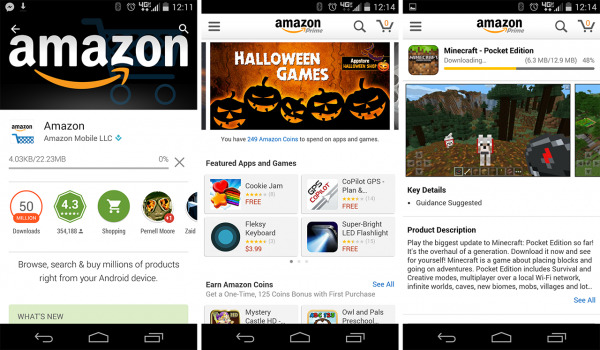 For those of you that wish to try the Amazon App store out right now, simply search for "Amazon" in the Google Play app store and download the app. From there you'll have to log in with your Amazon credentials and hit the Apps button.
Note that just as it always has been with the Amazon App Store app, you will need to keep this Amazon app installed if you want to use the apps you download from it. The same is true of Google Play, but people don't generally uninstall Google Play so it's not nearly as important to note.
Amazon's "free app" deal is particularly worthy of a tap, though we'd not be entirely too confident that it'll stick for a lot longer. Stay tuned to see how Google deals with it.