This great Ring Video Doorbell deal is thanks to Amazon's acquisition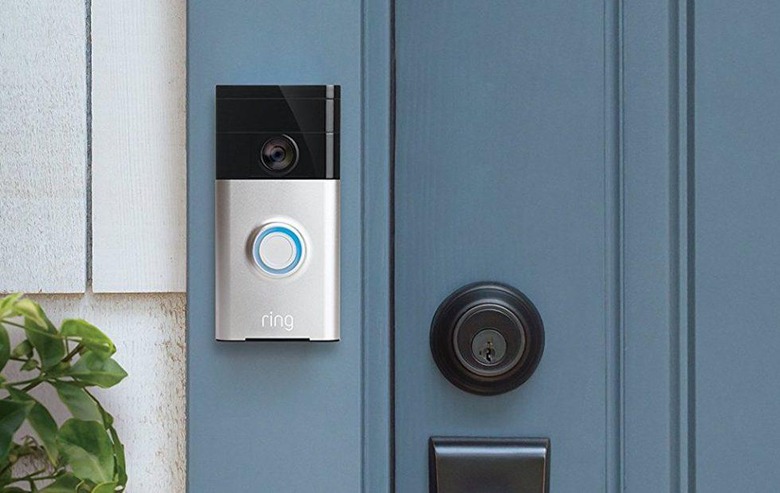 We may receive a commission on purchases made from links.
Amazon's acquisition of Ring has completed, and the retailer is celebrating not with cake but with a price cut on one of the smart doorbell-maker's most popular products. Announced back in February, the deal to acquire smart home device-maker Ring was seen as Amazon attempting to bolster its security and IoT credentials, though the two have worked together before.
In fact, Ring began working with Amazon back in 2016 through the Alexa Fund. Amazon uses that to invest in companies willing to build out their integrations with its voice-controlled assistant. As a result, Ring was among the first companies to support loading a live video feed from a security camera on an Echo Show or Fire TV, all by spoken command.
One of the most popular of those cameras has been the Ring Video Doorbell. That's now been cut to $99.99, up to a 33-percent discount on the old price depending on which finish you go for. Designed to replace your existing doorbell, it has a wide-angle HD lens and night vision, along with motion-activated alerts.
Ring's app supports custom motion zones, which allow users to set different areas of the scene in front of the camera to monitor at different ranges. So, if you don't want to get notified every time someone passes by on the sidewalk, but you do want an alert if they step onto your porch, you can configure the zones that way. The app also offers two-way audio so that you can talk to whoever is at the door.
It's not, it's worth noting, Ring's most recent product. The Ring Video Doorbell 2 followed the original, upgrading the camera from 720p to 1080p Full HD video. It also added a rechargeable battery pack, for easier installation.
Then came the Ring Video Doorbell Pro. That's currently $235 and has the same 1080p video as the Video Doorbell 2, but in a slimmer design. Its motion detection zones are more flexible, too.
Still, if you're looking to get started in smart home security, there's a lot to be said for Ring's entry-level doorbell, especially at under $100. Amazon says that it plans to continue to operate Ring under its own brand – just as it did with camera company Blink, which it also acquired – and users will continue to contact Ring directly for support questions.
SlashGear uses affiliate links, and if you purchase something we might get a small percentage of the sale.