Amazon Prime Video finally casts to Chromecast and Android TV, YouTube now on Fire TV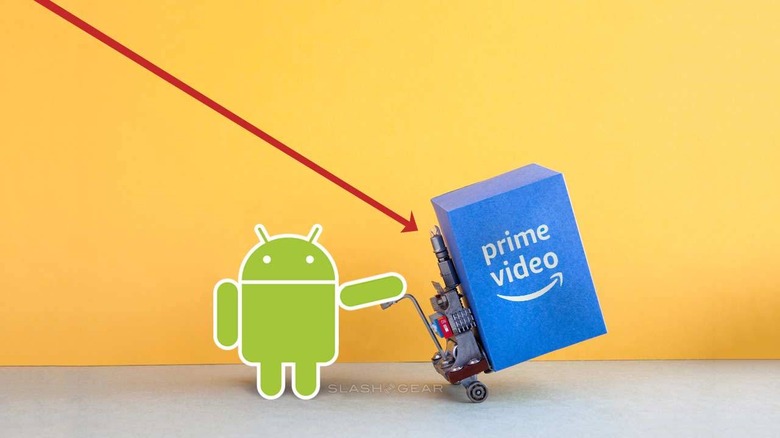 At long last, and hopefully forever, Google and Amazon's video-centric product and services battle seems to be at an end. Amazon Prime Video is now able to utilize casting with Chromecast and Android TV. So supposing you've got the Android Prime Video app, and a subscription to Amazon Prime, and an Android TV and/or Chromecast device, you'll now be able to tap one and watch a show on the other.
Before now – and for a while since Google and Amazon began having a bit of a fight over video services and streaming content – users were a bit restricted. YouTube didn't work on Fire TV (it does, now), and the Prime Video app did not have the ability to connect via casting to Android TV devices and Chromecast. The latter bit changes this week.
NOTE: Google and Amazon sort of settled their spat in April
The Amazon Prime Video app has remained largely available on Android TV devices for the duration of this disagreement. Despite this, users were unable to use their Amazon Prime Video app (on their phone) to control the content on the Android TV. They were relegated to using their remote control like a neanderthal. The horror.
Now users can find their content on their Amazon Prime Video app and, assuming they are on the same wireless network as their Android TV device, they can tap to cast that content to their Android TV.
Soon you'll be able to use any app to put any content on any device, most likely. Of course you'll need to pay the piper, or multiple pipers, all of your subscription cash.
ALSO: This war sort of started around the time Google blocked Amazon's access to YouTube services on Fire TV back in the year 2017. The same was true of Amazon Echo Show devices – that part of the spat continues to rage on. Google and Amazon have now reached what must be a significant sort of understanding, as Fire TV units now have access to YouTube videos once again, at last, and again, hopefully forever.
UPDATE: Models of Amazon Fire TV device now able to access the official YouTube app include the following. Fire TV Stick (2nd Gen), Fire TV Stick 4K, Fire TV Cube, Fire TV Stick Basic Edition, and Toshiba, Insignia, Element, and Westinghouse Fire TV Edition smart TVs.