Prime Subscribers Have Some Good News At Whole Foods This Week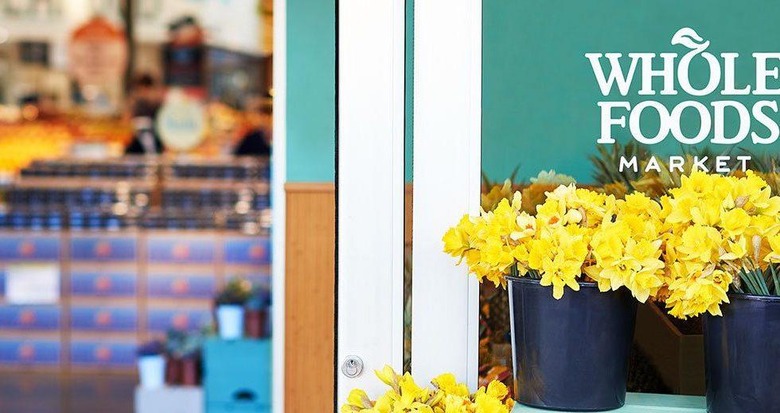 We may receive a commission on purchases made from links.
Amazon Prime savings are rolling out across all Whole Foods stores in the US as of mid-week, Amazon has confirmed today, whether you shop in-store or using Prime Now. The discounts were one of the big promises Amazon made to shoppers back when it announced it would be acquiring Whole Foods, linking its Prime subscription with the brick & mortar grocery chain.
There's a 10-percent discount on "hundreds of sale items" at Whole Foods, Amazon says, along with specific discounts that will vary over time. It'll affect pretty much all of the categories that Whole Foods covers, from produce through to meat and fish, frozen goods, and bulk items. Exactly how much will depend on the product.
Whole Foods started the Prime savings as a trial about six weeks ago, kicking off in Florida and gradually spreading to more states. As of Wednesday, June 27, however, it'll be going live across the US. According to Amazon, it's already been a hit. "Prime members have already saved millions of dollars on everything from seasonal favorites to popular products," Cem Sibay, VP of Amazon Prime, said of the progress since mid-May.
To actually take advantage of the potential savings, you'll need to do a modicum of legwork first. Assuming you're already a Prime subscriber – you get a 30 day trial if you're a new sign-up – you can install the Whole Foods Market app on your iOS or Android device, then sign in with an Amazon account. During the checkout process in Whole Foods, the app will give a Prime Code that can be scanned.
Alternatively, you can register your phone number with Whole Foods. That way you don't need the app, just to give the cashier your number when you pay.
However, those in certain cities won't even need to head down to their nearest Whole Foods in order to take advantage of the Prime saving. Select locations are offering Whole Foods delivery via Amazon Prime Now. Two hour delivery is included on orders over $35. Currently, it's available in Atlanta, Austin, Baltimore, Boston, Cincinnati, Dallas, Denver, Los Angeles, Philadelphia, Richmond, Sacramento, San Diego, San Francisco, and Virginia Beach, though Amazon says that will be expanding as the year goes on.
SlashGear uses affiliate links, and sometimes if you buy something we might get a small percentage of the sale. This doesn't affect our editorial policy