Amazon Prime members get a cheaper Whole Foods basket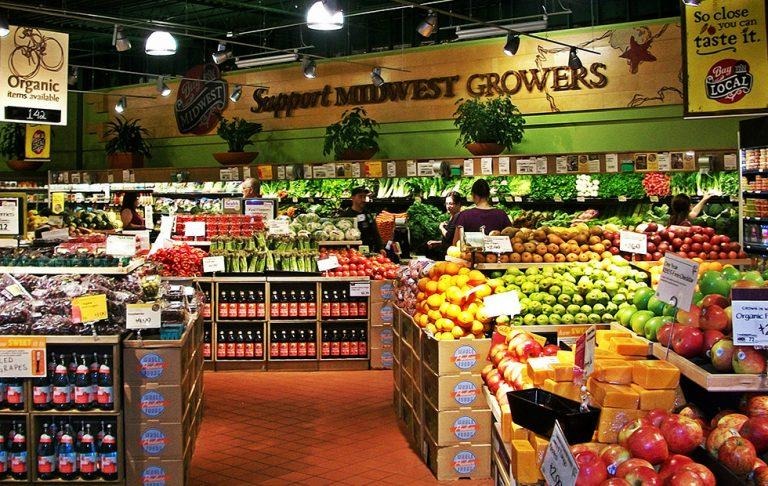 Ever since Amazon bought Whole Foods in the middle of last year, it's been doing pretty much everything it can to get more people in the doors. Almost immediately, these efforts materialized as across-the-board price cuts, making Whole Foods much more competitive with other grocery stores. Amazon has also been rolling out a number of perks for Prime users who choose to do their shopping at Whole Foods, and today, it's adding another one to the list.
Amazon announced today that Prime users will soon get an additional 10% discount on sale items at Whole Foods, thereby reducing those prices further. That isn't all the company is doing, as it will soon offer weekly deals for Prime subscribers. Have a look at Amazon's first round of weekly deals – which are available from May 16 to May 22 – to get an idea of what to expect:
- Sustainably-sourced, wild-caught halibut steaks: $9.99/lb., save $10/lb.

- Organic strawberries: 1 lb. for $2.99, save $2

- Cold brew coffee at Allegro coffee bars: 50% off 16 oz.

- KIND granola: 11 oz. bag 2/$6

- 365 Everyday Value sparkling water: 12-pack case buy one, get one free

- Magic Mushroom Powder: 50% off

- Plus, an additional 10% off hundreds of sale items throughout the store
The catch, for now at least, is that the new 10% discount and these weekly deals are only available at Whole Foods stores in Florida. Those stores are serving as something of a pilot program for these new promotions. It won't be long before Amazon expands the number of participating stores, as it plans to launch these Prime incentives at all 365 Whole Foods stores across the US later this summer. Taking advantage of the 10% discount is fairly easy too, as you only need to link your Amazon account with the Whole Foods Market app and then scan your Prime code at checkout.
Amazon is currently in the process of rolling out two-hour Whole Foods delivery for Prime members in cities across the US. Recently, it also launched a new cash back scheme for Prime Rewards cardholders that offers 5% cash back for shopping at Whole Foods, so it's pretty clear that Amazon really wants to get Prime users shopping at its new grocery chain. With these new deals scheduled to roll out on a wide scale this summer, we'll likely hear more about the initiative soon, so stay tuned.