Amazon dangles Prime credit card cashback deal as Whole Foods lure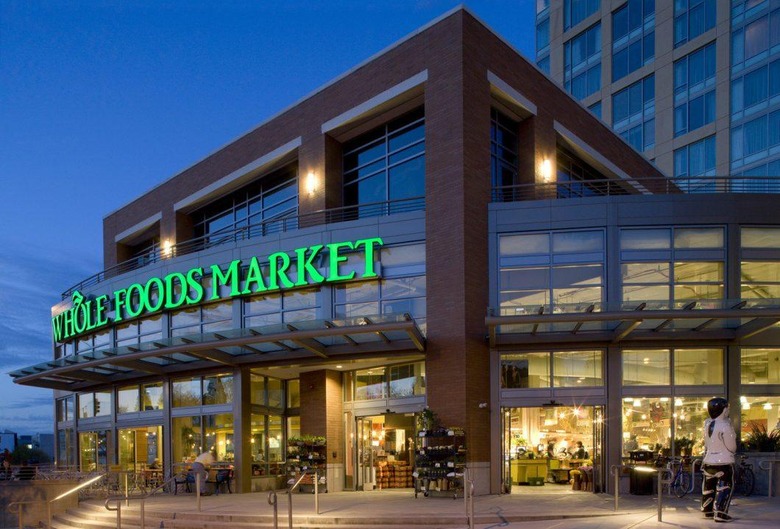 Amazon's post-acquisition price cuts at Whole Foods probably provided enough reason to keep shopping there for a lot of people, but if you still haven't converted, Amazon has another way to tempt you in. Today Amazon announced a new promotion that's aimed at getting Prime members into its numerous Whole Food stores, but this one only applies to those who have a Prime Visa Rewards credit card.
Today the company announced that it will offer 5% cash back on Whole Foods purchases made with the Amazon Prime Visa Rewards card. Cardholders who are also Prime members will be familiar with this promotion, as Amazon already offers the same 5% cash back on purchases made through its website. There's a good chance that a lot of Prime members have this card as well, as Amazon seems to promote it left and right as users are browsing its digital storefront.
Cardholders who aren't Prime members aren't being left out in the cold entirely, though. Amazon will offer 3% cash back on all Whole Foods purchases to those who don't have a subscription to Prime, so while it may not be as good as 5%, it's still a significant amount of cash back. That's especially true if you happen to do most or all of your grocery shopping at Whole Foods.
Amazon announced its intent to buy Whole Foods last summer, and though it looked like the deal might meet antitrust resistance at first, the merger eventually went off without much of a delay. After it was complete, Amazon immediately cut prices at Whole Foods in an attempt to both break the stigma that it cost a lot of money to shop there and to grow its customer base.
Just a couple of weeks ago, Amazon rolled out two-hour Prime Now deliveries for Whole Foods products in some cities, something that we're probably see it expand soon. It's clear that Amazon is prepared to pour a lot of resources into making Whole Foods into a more mainstream brand, so don't expect a long wait between now and the next scheme to get people through the doors.