Amazon Prime Exclusive phones remove lockscreen ads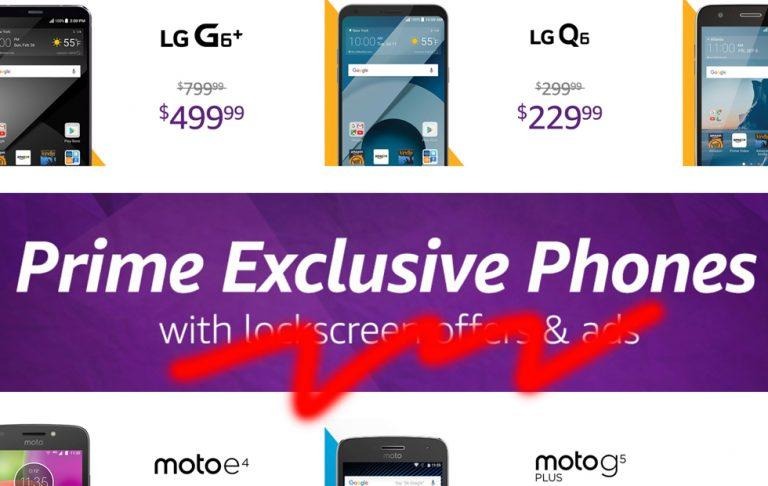 This morning Amazon made a move to bring their Prime Exclusive Android phones into the future. They removed the lockscreen ads, making their devices far closer to the standard non-ad-filled Android experience available on all non-Amazon phones. The reason Amazon's done this is likely different from what you'd expect. They suggest it's in order to allow users to use more of their phone's features – I believe there's more to it than that.
"As smartphone technology has evolved," said an Amazon representative, "we also want to evolve the Prime Exclusive Phone experience to ensure customers can easily use features such as the phone's mobile unlock technologies like facial recognition and fingerprint sensors, as well as be able to personalize device lockscreens with photos or wallpapers." All Amazon Prime Exclusive Phones will continue to be unlocked and available at prices slightly lower than those without the Amazon experience inside.
SEE MORE: Amazon has cheap unlocked Android phones for you -
but there's a catch
Without the lockscreen ads and offers, these devices will still have plenty of Amazon software inside. Pre-installed inside a Prime Exclusive Phone is Prime Video, Prime Music, Prime Photos, and the Amazon Widget.
We can safely assume Amazon will continue to make their profit from these phones through these Amazon apps and Amazon Prime services. The ads were likely a bonus bit of profit that they've now been able to do away with – either because the phones weren't selling too well with the ads, or they've adjusted their revenue model to make no ads an option.
ALSO: This update to an experience with no ads on the lockscreen will also apply to users that already own Prime Exclusive Phones. An update will be available through the Android device's settings and/or in notifications starting this week with the removal of lockscreen offers and ads. Both of these elements will be taken away completely and for free.