Amazon Prime Day deals: Don't believe the hype 2017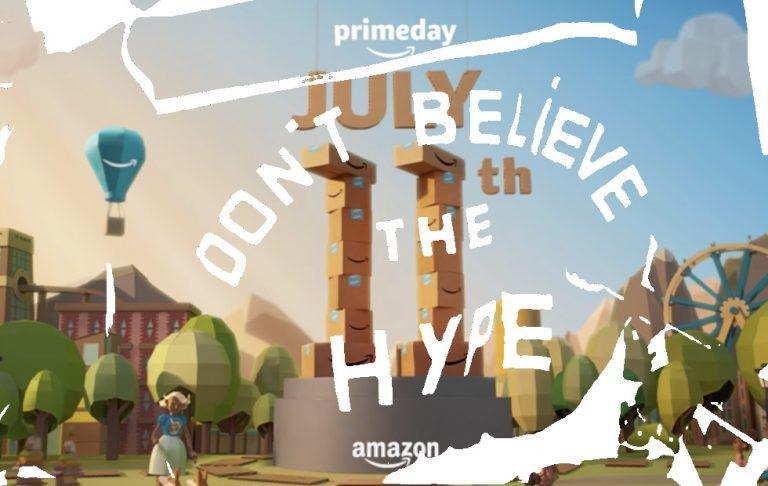 Amazon Prime Day 2017 isn't all that much better than the same event last year – and right now I'm going to explain why. One of the most major reasons why there's so much hype in Amazon Prime Day is the opportunity it brings to blogs VIA the Amazon Affiliate system. Granted, most blogs that make articles with affiliate links make certain to mention this in their articles – we've done it here in this very article, in fact. But not every deal is great – and in fact the vast majority of the stuff that's discounted on Prime Day is a deal of the worst kind – the kind that isn't much of a deal at all.
Before I go too far in saying Amazon Prime Day is akin to a citywide junk sale, there are a few items that are worth the effort. I'll be linking to those near the end of the article. What I'd like to do here is take a stab at curbing the unmitigated excitement just a bit.
Deal or No Deal Example: This TV Set
TCL and had a couple of mid-range televisions for a relatively small amount of money earlier today – they sold out exceedingly quick. These televisions cost less than $500 and had Roku onboard. But at 32-inches and just 720p resolution, these televisions were far lower resolution than your average smartphone and – in the end – not that great a deal regardless of resolution. The list price of one TCL TV was (or is, if they're back in stock) $200 before discount, then $125 afterward.
The $125 sets sold out within minutes, which once again makes us suspicious that there might not have been many available at that price in the first place. Meanwhile all affiliate links that remain in place on a wide variety of blogs still point to the same TV for $175.
That's not a great deal – not even a really good deal considering a Vizio 32-inch 720p TV costs around $150 and a Westinghouse TV with the same costs $100. The built-in Roku software from the TCL TV can be purchased separate in a device called Roku Express for around $30 by itself – and you can unplug it and use it on any TV you like.
Stock Size on Electronics
Several Chromebooks are on sale on Amazon Prime Day, but rings of "only 3 left in stock – order soon" make it seem as though the companies selling these machines might just be trying to sell the small stock they have left. That's never a good sign when it comes to electronics, unless you're not a big fan of manufacturer support if something goes wrong.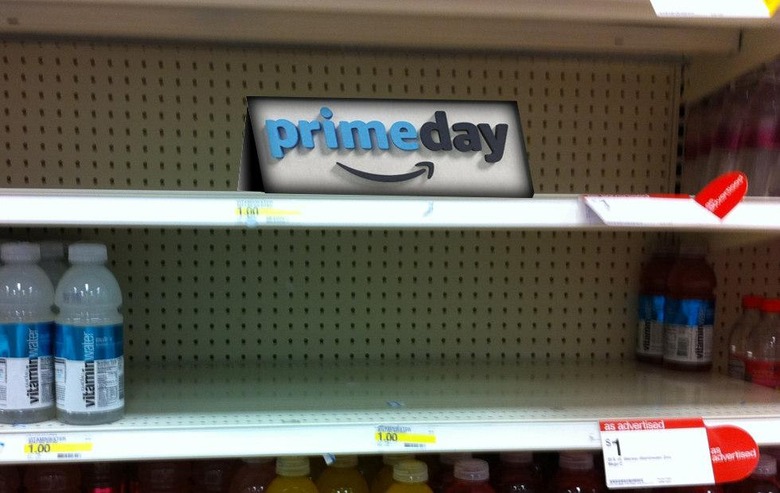 This is just one example – along with the TV sale sold out situation above, there's little doubt that outside of Amazon's own deals, electronics on Prime Day aren't something that are recommended for mass purchase. Don't pull the trigger on a cheap tablet, for example, just because it costs $30. You get what you pay for, even on Prime Day.
Prime Membership PSA
An Amazon Prime Membership is required to take part in Amazon Prime Day. SEE: How to cancel Amazon Prime and get your money back (if you spent any) As any Amazon representative will tell you, you can get a 30-day free trial of Amazon Prime right now, just so long as you've never used that offer before. As it is with almost all temporarily-free memberships in the world, this one renews itself once the trial is over.
Once the 30-day free trial is over, membership costs a user $8.99 a month – or $99 a year, charged annually. At this moment it's not entirely clear whether just one month will be charged to a user's account after this trial, or if a full year will be charged. Either way, it's a bummer for the forgetful.
Is anything worth the effort?
Sure, for those that've been waiting for a discount on an item that's been a base price for a long time – of course it's worth the effort to buy whatever that item is now. Just so long as the user is already an Amazon Prime member or takes the time to cancel their membership before having to pay for it 30 days from today. But don't watch the Amazon Prime Day live stream shopping network video and let them convince you that you need something that you didn't realize existed until today.
If you're going to grab just one Prime Day deal, make it a $90 Instant Pot okay? https://t.co/5nuK5HTU1d pic.twitter.com/yh3GfkMkaD

— Chris Davies (@c_davies) July 11, 2017
Otherwise, there's this Instant Pot. My colleague and fellow Chris, Chris Davies, recommended and wrote at length about this piece of equipment last Black Friday and basically everyone who purchased it said it was well worth the cash. If you like to cook things with the help of pressure, here's the machine that'll help you do it.
SlashGear uses Amazon affiliate links, and if you buy something we may get a small share of the sale