Amazon Prime Air Shot Down By Anti-Drone FAA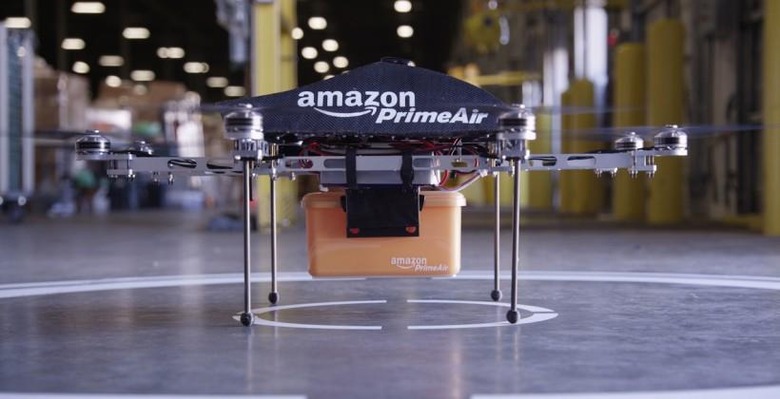 The FAA has shut down Amazon's ambitions to deliver packages by drone, reiterating that it will take legal action if Prime Air or any other delivery scheme tries to operate in the guise of a hobby aircraft. Confusion around the status of drones had flourished earlier this year, when courts overturned a $10,000 fine handed out by the Federal Aviation Administration to a pilot, but the agency is aiming to make it crystal clear that its stance hasn't changed.
To be classed as a model aircraft, the FAA points out, they must "not interfere with manned aircraft, be flown within sight of the operator and be operated only for hobby or recreational purposes." In an infographic accompanying the clarification, the FAA points out that pilots may not fly drones or other model aircraft "for payment or commercial purposes."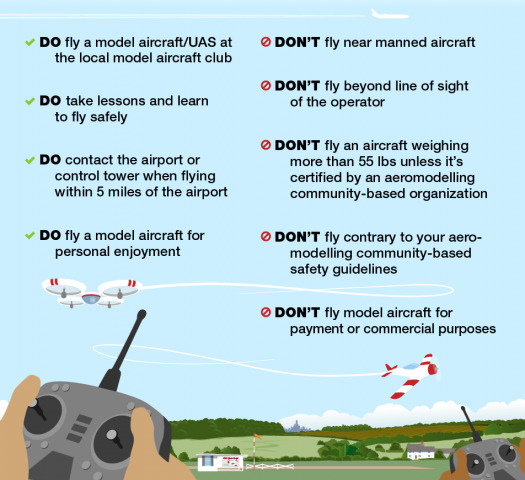 That effectively counts out Amazon's Prime Air plans, which had intended to dispatch smaller, urgent deliveries by remotely-controlled drone. Amazon's own ambitions were tempered with the recognition that it would require FAA approval and suitably reliable drones and pilots, but this latest insistence on the letter of the law being followed suggests it may struggle to get the green-light from regulators.
The FAA had handed out a $10,000 fine to a drone pilot who used the technology to film a commercial, but the penalty was overturned in March. An appeal of the ruling was filed by the FAA, which says this week that it will be working more closely with law enforcement moving forward so that the legal limits of hobby drones are better understand.
Still, the places where such geek-toys can be played with are slimming. Last week, the National Parks Service announced it would be banning drone use in parks after what it described as a potentially dangerous flight over members of the public seated in the Mount Rushmore National Memorial Amphitheater.
Drones can also disrupt wildlife and cause damage to plants, not to mention being noisy, the NPS argued. Any existing approval for flights has been cancelled, and pilots must get re-approved before they can take to the skies again.
Meanwhile, the FAA is working on a number of its own drone test-sites, operated in partnership with universities and other agencies, as it explores potential uses and what legal and professional frameworks might be required.
VIA Ars Technica