Amazon Key In-Car Delivery: 5 quick facts you should know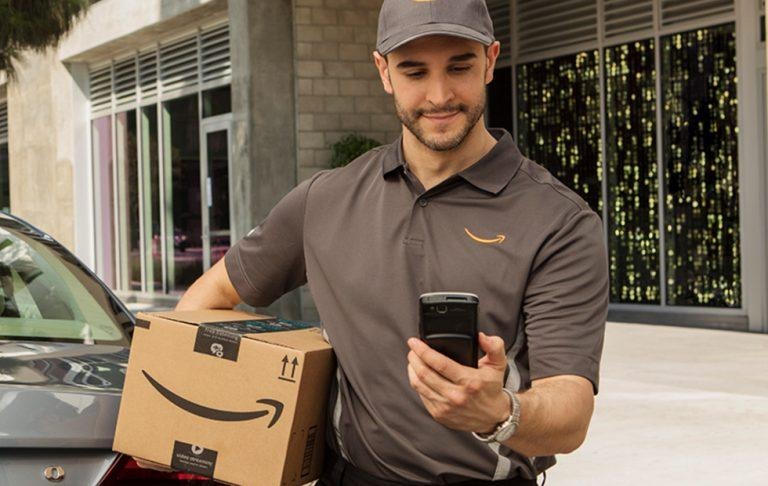 We need to talk about Amazon Key In-Car Delivery, and not just because Amazon announced it formally this week. Today I'm going to run down 5 main points you need to be aware of, whether or not you'll be participating in Amazon's futuristic product delivery adventure. The first and most important point here is: Amazon doesn't get a copy of your car key – they don't need it.
1. New Cars Only
Most cars don't work with Amazon Key In-Car Delivery services. It's only a select set of vehicles that've been tested with the service by Amazon in advance of this launch. More vehicles will be added later, more than likely. For now, the program works with a select set of brands that've worked with Amazon on this initiative.
Most Chevrolet, Buick, Cadillac, and GMC vehicles from years 2015 and newer are compatible just so long as they're working with connected OnStar accounts. Volvo vehicles from the year 2015 or newer with active Volvo On Call accounts work as well. Amazon has a checking page where you can look if your vehicle works – but unless it's in the categories I've just listed above, you're outta luck.
2. How does this work?
Amazon Prime members connect their account to their Volvo On Call account or their OnStar account. This allows Amazon drivers to use a remote-unlock app to unlock your vehicle and deliver a package. The service is just as free as the previously announced Amazon Key service for your home.
"On delivery day, the Amazon Key App lets you check if you have parked within range of the delivery location, and provides notifications with your expected 4-hour delivery time window," said the official Amazon outline. This Amazon Key app notifies your smartphone when the package is on the way, when it's been delivered, and confirms that your doors are locked after said package was delivered. There's an activity feed in the app to track exactly when the car was unlocked and re-locked, too.
3. No key needed
Despite the title of the program, Amazon does not need you to provide them with a key to your vehicle. Your vehicle needs to have a remote-unlock service active and available to your Amazon delivery person. As outlined above, not all vehicles work with Amazon Key In-Car Delivery.
At this time we are not aware of any insurance premiums rising – or any other sort of negativity related to this service. That doesn't mean there might not be, but for now, it seems like Amazon's ready to roll.
4. Lock and Re-Lock
An Amazon delivery person uses an app that remote-unlocks your connected car's door. Once the package is placed in your vehicle, the Amazon delivery person re-locks the doors. If the doors remain unlocked for an abnormal amount of time, they'll re-lock automatically. The Amazon Key app notifies the user – you – of all locking, unlocking, and re-locking, all as it happens, live.
5. Volvo delivery testing for years
Volvo's been working with in-car deliveries for several years. Back in 2014, Volvo first introduced Volvo Roam Delivery service. Volvo tells us that their pilot program in Sweden is not aware of any incidents with the service thus far, including break-ins or insurance claims. Granted, that's Volvo's service specifically, not Amazons – but it's nice to know Volvo's been testing the ins and outs of such a service this long.
0. Prime Only
This is a service made for Amazon Prime, primarily. Users in applicable areas with proper vehicles can use Amazon Key In-Car Delivery for free. This is the same deal as Amazon Key for in-house deliveries. Below you'll see a video showing the "first customers" using Amazon Key In-Car Deliveries.