Amazon now has a programmable Dash Button for the IoT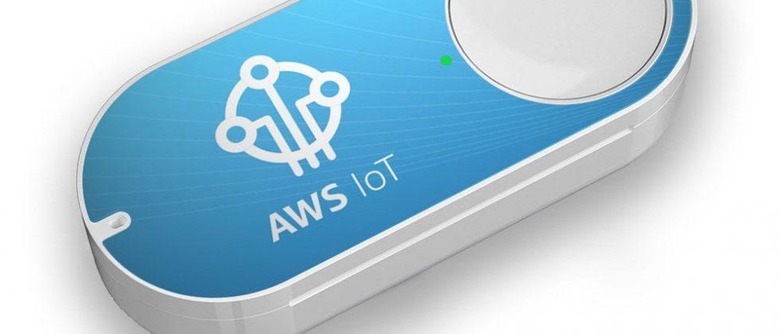 Amazon has revealed a programmable Dash Button which can be assigned to any product or purpose, a customizable version of its one-touch reordering gadgets. The AWS IoT Button looks just like the existing Dash Buttons, which allow products from more than 100 brands to be ordered with a single tap – no web browser required – and delivered to a preset address, but is designed for developers and Internet of Things tinkerers to dig into.
So, rather than having a new multipack of toilet rolls, or a fresh box of laundry detergent added to your shopping list, the AWS IoT Button could be used to trigger your lights, integrate with popular APIs from Twitter, Slack, Facebook, or others, or summon a car through Uber.
It's what many people have been asking for since Amazon first launched Dash Buttons in March 2015, a way to customize them for purposes other than the retailer's list of approved items.
Just as before, each button connects to a WiFi network and then links straight to Amazon's AWS cloud. The company says that integrating the button into a Lambda function is so straightforward that even beginners should be able to fathom it out, while still leaving sufficient flexibility for more ambitious projects to use the wireless key.
"If you can do it as an Alexa Skill," Amazon CTO Werner Vogels said today, "you can [do] it with the button."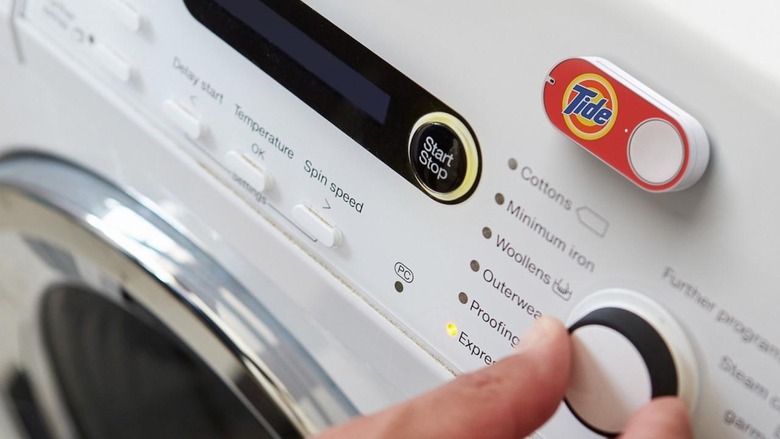 If there's a downside, it's that the hardware itself may not be ideal for every purpose, particularly when it comes to battery life.
In fact, it's only rated to last for around 1,000 presses, and after that you're expected to buy a new one. "When the device battery runs out of charge," Amazon says, "there is no way to recharge or replace the battery."
NOW READ: This hack makes Dash Buttons do anything
That's no big deal if you're using it to reorder Tide, but if you're looking to use it as a light switch for your connected bulbs you'll probably hit the 1,000 press limit far more rapidly. Meanwhile, those using the preconfigured Dash Buttons get them free: though there's a $4.99 initial fee, that's refunded when you make your first order.
The AWS IoT Button will apparently cost $19.95 and ship from May 15, though it's not yet available to order on Amazon's site.
Update: The $19.95 price and May 15th release is no longer being listed – Amazon's product page for the AWS IoT Button has been flipping between showing that and "Currently Unavailable" all afternoon – and now there's only the option to register for alerts when it's next available to buy. According to Amazon's Werner Vogels, the initial stock sold out "in a few hours":
Such amazing enthusiasm for the #AWS IoT Button! Sold out in a few hours. We are humbled! Sign up to get notified when the new ones arrive.

— Werner Vogels (@Werner) May 13, 2016
SOURCE Amazon