Amazon Lex opens Alexa AI's bot smarts to everyone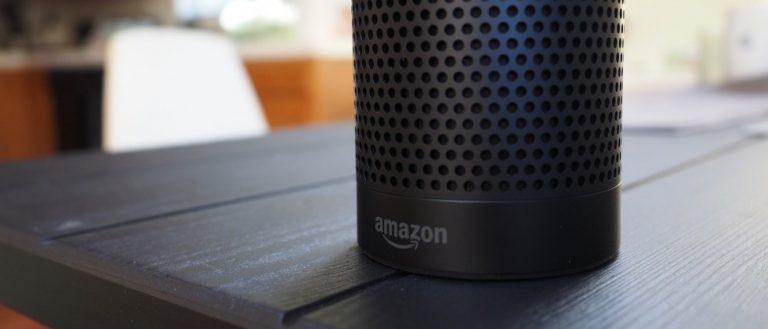 Amazon is unlocking Alexa's secrets to developers, launching Amazon Lex, its tech that enables conversational interfaces that make using gadgets and services feel more natural. Previously in closed preview, Amazon Lex is part of Amazon Web Services (AWS) and can be embedded into a third-party project as a fully-managed service. While it's probably best known for powering the spoken conversations people have with Alexa on the Echo and Echo Dot, Lex also works with text chats.
The goal, Amazon says, is to bring natural language understanding and automatic speech recognition to a much larger cohort of developers and device manufacturers. Typically, if you wanted to include those abilities yourself, you'd need to buy an off-the-shelf speech recognition system and then build your own AI – complete with training on a huge data set – to figure out what users were saying. Amazon Lex promises to bypass that altogether.
Instead, it's offered as a serverless AWS Lambda function, that can hook into apps and services running on Amazon's other products. Developers need to provide a set of sample phrases customers are likely to use, along with follow-up questions that Alexa might need to flesh out the inquiry. Throw in a database of the answers, and you're good to go.
For instance, you might have an app that offers drivers of electric cars a conversational interface for finding the nearest charging point. The sample phrases for the user's intent could be "find a nearby charger" or "find a charger at my destination"; follow-up questions could be "what is your destination" or "how long do you have to charge?" With a database of charger points, including how powerful they are and whether they're currently in-use, Alexa could serve up answers without the user having to take their hands off the wheel.
NOW READ: Amazon Echo Dot Review
The clever part is that Lex handles the machine learning model for the speech or text input, then figures out the intent behind that. It's clever enough not to ask unnecessary questions if it already got that information previously, Amazon says. Since it's designed to scale automatically, if your app suddenly gets popular it should be able to keep up.
Although Alexa is known for "living inside" the Echo speakers, Lex works in a wide variety of apps and devices. That could include smartphones and connected home gadgets, chat services like Slack and Facebook Messenger, or websites designed to do customer services. Already the American Heart Association, Vonage, and Liberty Mutual Insurance have said they'll be using the technology.
As for pricing, Amazon is charging by the request. New users get up to 10,000 text requests and up to 5,000 speech requests per month free, for the first year. After that, or if you exceed that allowance in a given month, it's charged at $0.004 per voice request, and $.00075 per text request.
MORE Amazon Lex