Amazon Kindle iPad Web-App Bypasses Store-Link Rules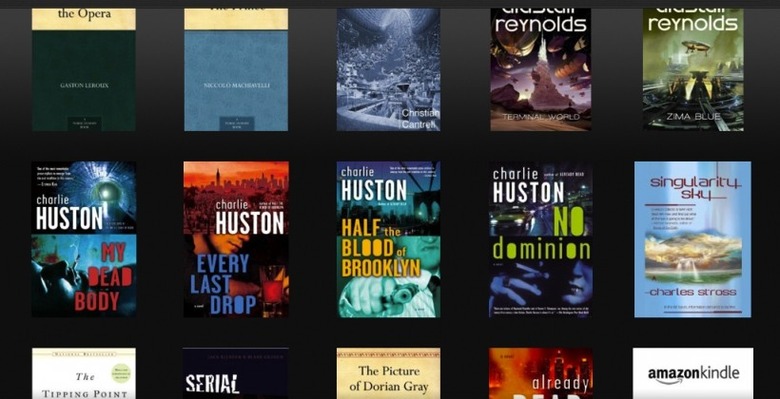 Amazon has launched a new Kindle web-app, targeted at Apple's iPad, and offering a workaround for the new limitations on in-app store links. The HTML5 app – found at read.amazon.com - can store ebooks directly to your iPad for offline reading, as well as offer tight integration to a custom version of the Kindle ebook store.
Just as with the native Kindle app, Amazon's new web-based version allows you to browse through copies of ebooks you've purchased previously and selectively download them to your iPad. On initial setup – simply a case of plugging in your email and password – the app prompts you to allow it 50MB of storage space for this caching. From then on, it works pretty much as a native app, though there are still some bugs to be ironed out; during brief testing this morning, the Kindle web-app crashed Safari (taking all of our other tabs with it), something we've found less common with the standard app.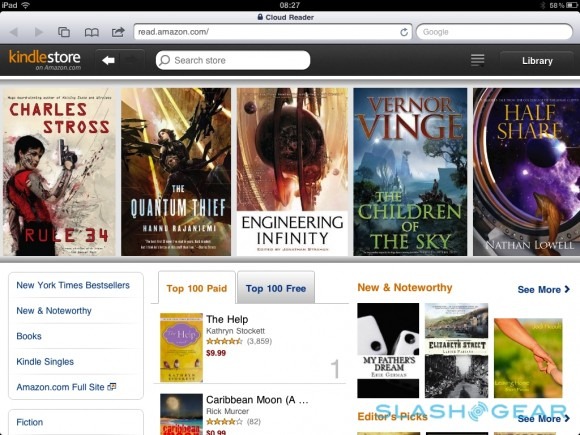 As usual, you can adjust font size and screen color mode, together with add bookmarks that are sync'd over Amazon's Whispernet system to any other installations of the Kindle software or to a dedicated Kindle device. The store side has recommendations, based on what you have purchased before, and of course once you've bought an ebook you can begin reading it pretty much straight away.
Amazon isn't the first to look to web apps as alternatives; last month, Kobo launched an ereader app of its own, again as a way to bypass Apple's stricter rules on what download and store links can be included in iOS software. Although initially insisting that vendors could not offer something outside of an app that they didn't also offer within that app – paying the 30-percent tithe in the proceed – Apple then downgraded that to the mandate that no links to external stores could be offered within software.
[Thanks George!]