Amazon Kindle firmware v3.0.1 goes public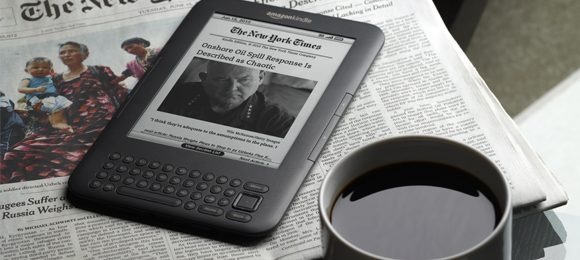 We may receive a commission on purchases made from links.
Looks like Amazon were satisfied with just 24hrs public testing of their beta v3.0.1 Kindle firmware for the third-gen ereader, since they've now begun distributing it generally.  Currently available to download, and set to go out as an OTA update "in the coming weeks", Kindle firmware v3.0.1 promises various unspecified "performance improvements" together with the ability to set up a new Amazon account directly from the Kindle itself.
That latter ability is handy for those picking up a Kindle in a retail store, such as when the ereader lands in Best Buy later this fall, or giving it as a gift to someone without a computer of their own.  Until now, an existing account – established online – was needed.  You can download the new firmware and manually update your Kindle 3 via USB from here.
[Thanks Tony!]