Amazon Kindle Fire HDX 7-inch begins shipping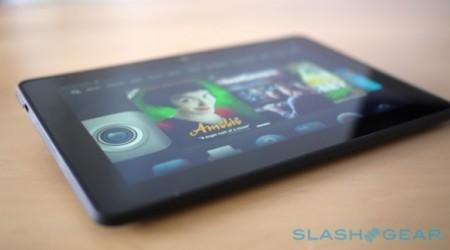 Amazon's Kindle Fire HDX 7-inch has begun shipping, the company's third-generation Android tablet, complete with Amazon's new remote support "Mayday" system that puts a real assistant at your fingertips. Priced from $229 for the 16GB, WiFi-only model, though also available with up to 64GB of storage and a choice of Verizon or AT&T LTE connectivity, the Kindle Fire HDX 7 has a higher-than-HD 1920 x 1200 display which uses a new dynamic screen system to boost not only brightness but contrast when used outside in direct sunlight.
That helps with readability, as well as making fewer demands on battery life than simply ramping up backlighting alone. Amazon has also added a low-power mode to the 2.2GHz quad-core processor and 2GB of memory, which trims their battery consumption when the Kindle Fire HDX is just being used for consuming ebooks.
Later in the year, there'll also be second-screen cloud streaming technology, which Amazon is using to push video to TVs without directly squirting it over from the tablet. Although the Kindle Fire HDX supports Miracast, it will also allow content stored in the cloud to be streamed to a PS3, Xbox 360, or Samsung smart TV, and remotely controlled via the slate.
However, there's also talk of a possible streaming dongle, similar perhaps to Google's Chromecast, dubbed the Amazon Firetube. Expected to be a low-cost way to bring the second-screen functionality to any TV or display with an HDMI port, it's said to be on track for a holiday release.
Amazon Mayday demo:
Later in the year, meanwhile, the 7-inch HDX will be joined by a second, larger version, with an 8.9-inch display. Amazon says that it will arrive on November 9th; there's full detail of the differences between the two in our hands-on.