Amazon Kindle Fire HD and HD 8.9 spreads: over 170 countries [Update: Appstore in nearly 200]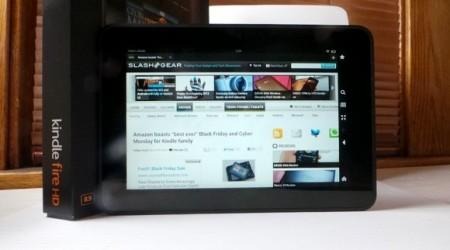 We may receive a commission on purchases made from links.
Amazon's Kindle Fire HD and Kindle Fire HD 8.9 ereader-tablets are set to spread, with preorders lighting up in over 170 countries from today. The 7- and 8.9-inch tablets – which run Amazon's heavily customized Android platform – have been available in the US, select countries in Europe, and Japan for some time now, but will make their worldwide play from June 13 when they both begin shipping more broadly. Update: Amazon also has news about Appstore availability; more details after the cut.
The Kindle Fire HD has a 7-inch display running at 1280 x 800 resolution, and packs Bluetooth, dualband WiFi, and an HDMI output. A front-facing camera, 16GB or 32GB of onboard storage, and a battery rated for over ten hours round out the package. In our review, we rated its tight integration with Amazon's ebooks, multimedia, and other cloud services, assuming you're a frequent shopper from the retailer.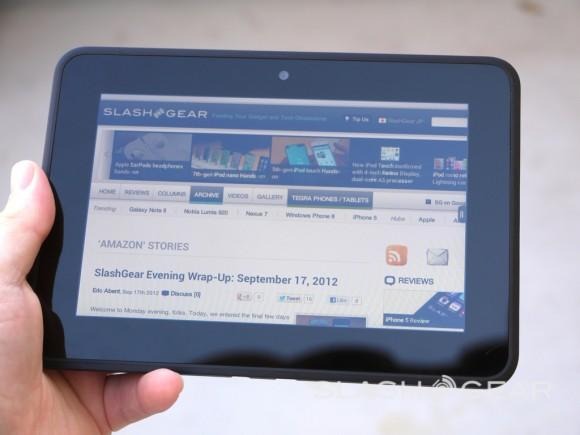 As for the Kindle Fire HD 8.9, that steps up the display to an 8.9-inch panel running at 1920 x 1200 – more than Full HD. It also has a faster processor, TI's OMAP4470, though the same connectivity options as the smaller version.
The Kindle Fire HD 7 is up for preorder from the equivalent of $214, while the Kindle Fire HD 8.9 comes in at the equivalent of $284. They'll ship to those in Ireland and Gibraltar from the UK site; to Austria and Luxembourg from the German site; and to Monaco from the French site.
Back when we reviewed the Fire HD 8.9, we praised its pricing and the consistency of the experience, though as with the Fire HD it's less well-rounded if you're not entirely dedicated to Android. Both Kindles are positioned basically as mobile storefronts for the retailer, and since there's no official Google Play access you're limited to what third-party apps Amazon allows into its own Appstore.
The jump from seven countries to more than 170 is another sign of Amazon's growing hardware ambitions. Earlier this month, leaks suggested the company was working on at least two potential smartphones, one of which would use a glasses-free 3D display with eye-tracking for improved performance over previous implementations of the technology.
A Sonos-style music streamer was also tipped, though there's no guarantee that – even if the products are in development – Amazon won't axe the projects before they see the light of day.
Update: Amazon has also announced today that its Appstore for Android is now live in "nearly 200 countries", paving the way for the Kindle Fire HD expansion. The service will also come to Brazil "in the coming months" the retailer says.