Amazon Kindle DX shipping June 10th: first come, first served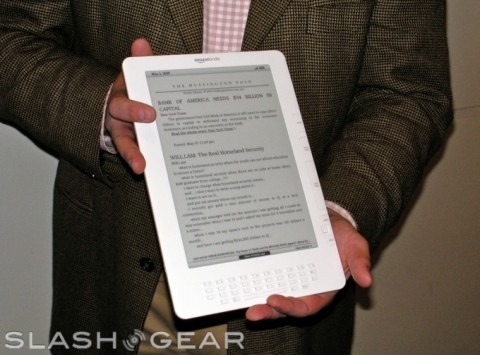 Amazon have confirmed that the Kindle DX ebook reader will begin shipping on June 10th.  Available to preorder since its announcement back in May, the Kindle DX features a larger, 9.7-inch E Ink display than the Kindle 2, and retails for $489.
Deliveries of the Kindle DX will be made on a first-come, first serve basis, which means that those who have pre-ordered will be top of the queue.  Amazon is keeping stock level information close to its chest, so there's no telling whether there'll be plenty of DX units around on June 10th or, as the previous Kindles suffered from, demand exceeding supply.
The DX has an integrated PDF reader, automatic screen rotation and storage for up to 3,500 titles.  You can read our hands-on report from the ebook reader's launch here; our demo video is below.
[vms 750899bb03d998e63186]