Amazon Kindle 2 photos leak: launching Feb 24th for $359?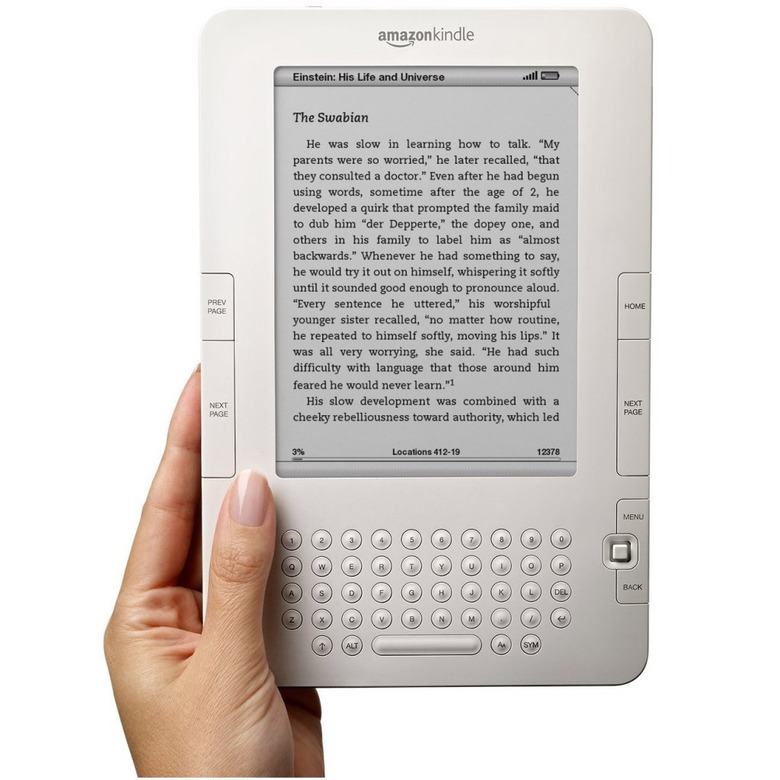 Official press photos of the Amazon Kindle 2 ebook reader have leaked, ahead of what's assumed to be the company's launch event in New York tomorrow.  The photos, which are accompanied by a rumored pricetag of $359, show the same device that we first saw several months back in 2008, with a newly streamlined casing and metal back.High-resolution images of the Amazon Kindle 2 after the cut
In addition, the new Kindle 2 is considerably thinner than the existing first-generation model, and has a new set of stereo speakers at the base on the rear.  The angular design is gone, replaced by curved edges and round QWERTY keys, and the scroll-wheel has been switched out for a joystick. 
We're assuming that the wireless connectivity remains the same, allowing Kindle users to download ebooks directly to the device.  Amazon is also believed to be adding cellphone compatibility to their book distribution service.  However there'll be more than a few would-be owners hoping for an international launch tomorrow.  According to the rumors, currently unconfirmed, the Kindle 2 will be available on February 24th 2009. 
Update: The Amazon Kindle 2 has launched
[via MobileRead]