Amazon gives smart bulb devs the keys to Alexa's voice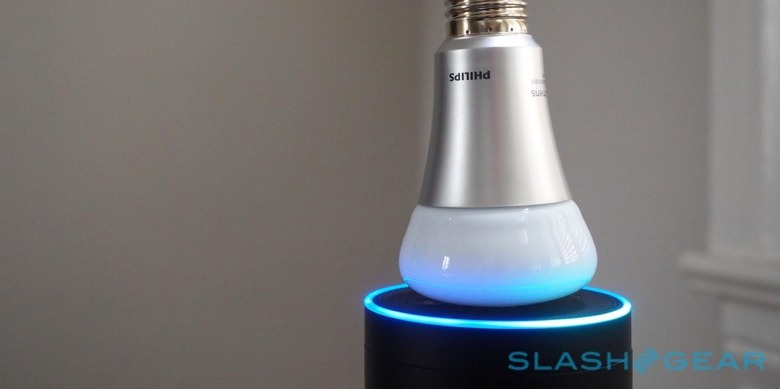 Amazon is further opening up its Alexa voice-control system, the engine at the heart of the Echo speaker, to smart lighting companies. The Alexa Skills Kit was launched back in June, breaking the cloud-based digital assistant out of Echo and allowing it to be embedded in new devices and taught third-party skills. Now, with a new Alexa Lighting API, those skills are expanding to deal with more complex sets of wireless bulbs.
For instance, in addition to giving the "turn on" and "turn off" commands, users can now say things like "Alexa, brighten the bedroom light," or "Alexa, dim the kitchen light." There's also support for more granular settings, like asking for 50-percent brightness.
The API supports Java and JavaScript, which Amazon says should make for relatively easy integration. Meanwhile, the heavy lifting for things like voice recognition are all done on Amazon's side.
It comes as Amazon broadens support for existing smart home platforms, with Samsung-owned SmartThings the latest to join the Echo club. However, Alexa already had mastery over Philips' hue bulbs, along with Wink and Belkin's WeMo.
Importantly, Alexa isn't just limited to handling one lamp at a time; multiple bulbs – such as all of those in a lounge – can be grouped together and treated as one.
Amazon's goal is to break Alexa free from her home in the Echo speaker and embed her in a wide variety of devices from third-parties, with the potential for voice-recognizing alarm clocks through to more unusual gadgets like refrigerators and even car dashboards.
SOURCE Amazon